Notebooks and Journals for Learning
Posted by Kidspace on September 24, 2020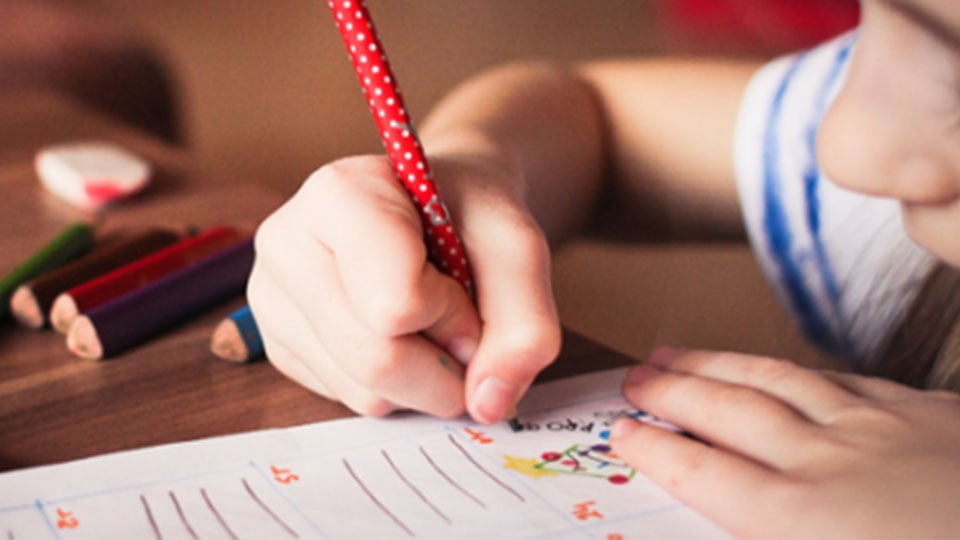 I recently pillaged the depths of my "education" toolbox to find something – anything – to help keep my family sane(ish) as school continues from home. Listening to my six-year-old niece tell me about the birds she liked to watch from her window, I had an 'ah ha!' moment. Notebooks and journals.
I admit notebooks or journals don't sound very revolutionary, but they are a great learning tool that has stood the test of time. They have been around for centuries, used by some of the most celebrated learners throughout history – Mark Twain, Katherine Johnson, and Frida Kahlo to name a few.
---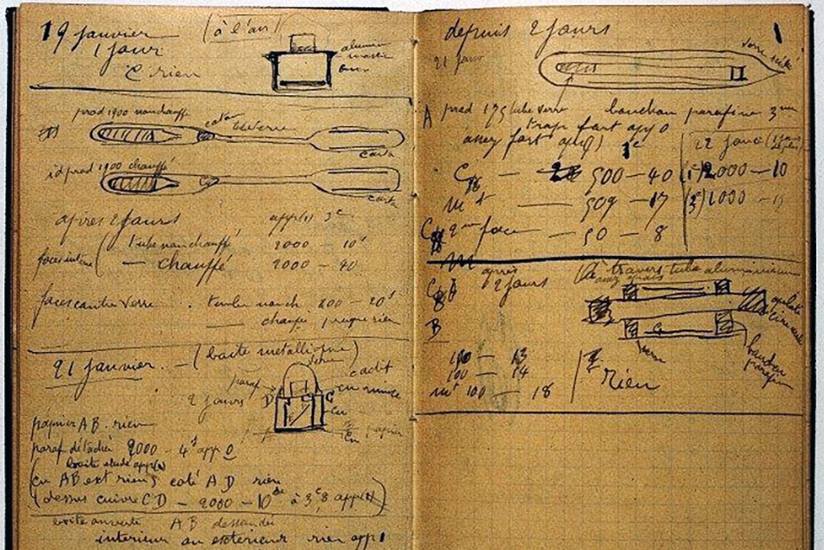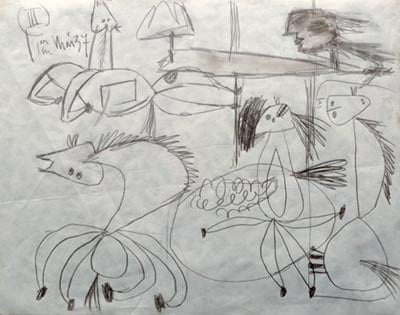 Marie Curie (top) and Picasso's (bottom) notebooks are filled with beautiful "messy" pages.
---
It's a classic for a reason
Notebooks and journals embody the model Experience + Reflection = Learning. Pages are places to record, document and reflect on ideas, observations, and questions.
Adaptable to the learner, they often use a combination of drawing, photography, writing, tables, and charts to capture and explore concepts. They support interdisciplinary learning, combining skills related to reading, writing, math, science and art – often within the same entry.
They are also safe places to practice skills, without the pressure of earning a grade. Embracing the messy process of learning and making connections, pages may contain incomplete ideas, seemingly disconnected questions, and be filled with words or drawings only understood by the creator!
---
Getting Started
Gather supplies: A notebook and something to write with.
Some of the power of a notebook (or journal) is that it's affordable and accessible. All you need is paper and something to write with. If you want to get crafty, above is a quick and simple DIY version made with printer paper, a rubber band or string, a stick, and a hole-punch. Other ideas might be three ring binders, printer or scrap paper stapled together, or any of the many notebooks you can find at an office or online supply store.
Fill the pages! There is no wrong way do this. Notebooks contain anything that captures interest – whether it is science, art, nature, emotional exploration, or a little bit of everything!
Some ways to get started might be to encourage your child to start by creating a list of questions (in picture or text form). Or draw something interesting they see. My niece and I started by drawing birds. Later we looked them up in a field guide and added identification and information we thought was cool. This week we are going to go back and label parts of their anatomy.
---
More ways to play 
Here are a few Kidspace-At-Home activities to use as jumping off points:
---
Additional Resources
Check out the book Notable Notebooks: Scientists and Their Writings Paperback by Jessica Fries-Gaither. (Here is a video of it being read by Astronaut Joseph Acaba from space!)
Learn more about using journals and notebooks for science at the FOSS website.