Come Play with Us
Kidspace is a special kind of museum, designed especially for children and the families who love them. It's a space that fuels ideas and rewards curiosity, where children play, create, explore, invent, paint, dance, build, climb, stomp, and splash.
So Many Ways to Play!
Our beautiful 3.5 acre campus near the historic Rose Bowl features more than 40 hands-on exhibits for children ages 1-10. Outdoor spaces invite children to climb into a giant hawk's nest, splash and play in our naturalistic water features, bring out their inner musician, and get physical with rockets and giant levers. Our indoor galleries will reopen later in 2021, and there, children can peek into an active beehive, create and invent in Imagination Workshop, explore a giant ant tunnel, and test their courage in our challenging climbing towers.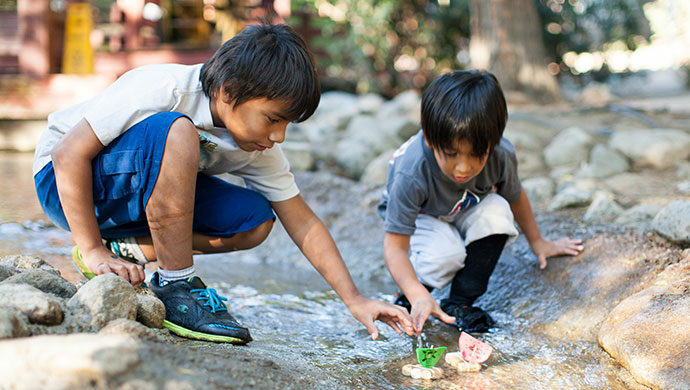 Arroyo Adventure
Bring a change of clothes, spare masks, and a towel! We love it when kids get messy playing outdoors. Arroyo Adventure offers creative and kinetic experiences with nature.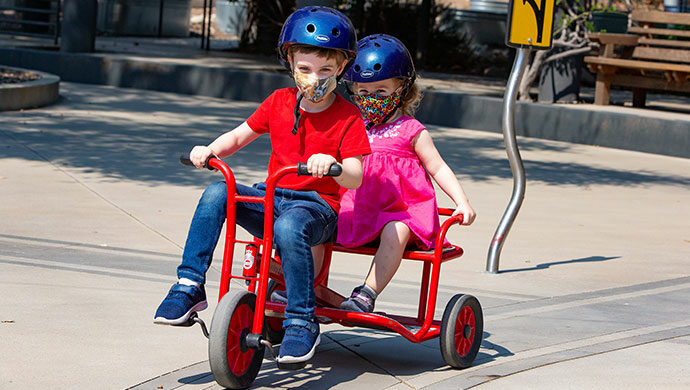 Trike Tracks
At our popular Trike Tracks, we put kids in the driver's seat on a twisty mini-highway, and the destination is maximum fun! Try individual or two seater trikes, perfect for those backseat drivers!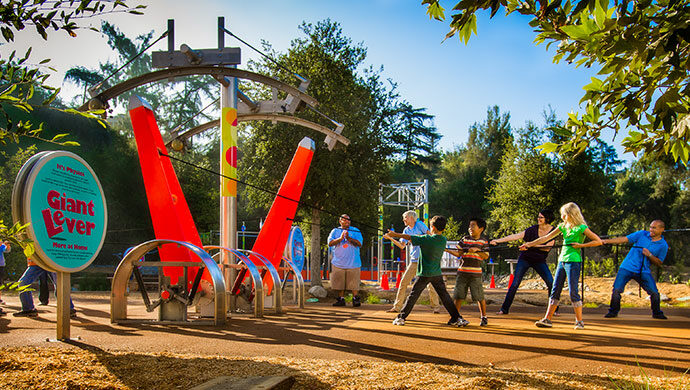 Physics Forest
Physics Forest puts science into motion with 12 hands-on, interactive exhibits that explore concepts such as levers and pulleys, trajectory, and momentum.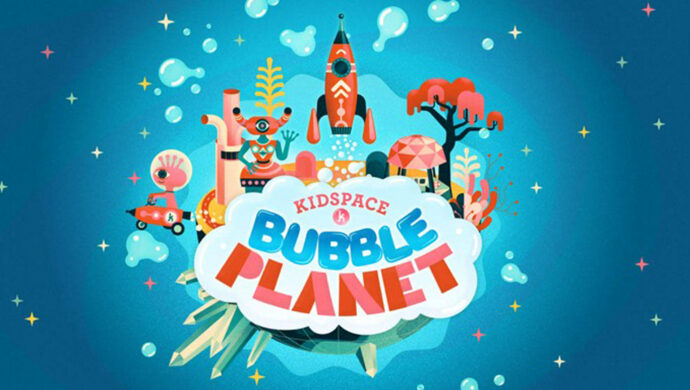 Bubble Planet
This summer, bubbles are taking over Kidspace. Bubble Planet is an all-new, all-outdoor experience with bubble-themed activities and sudsy, spacey versions of some of your favorite Kidspace exhibits.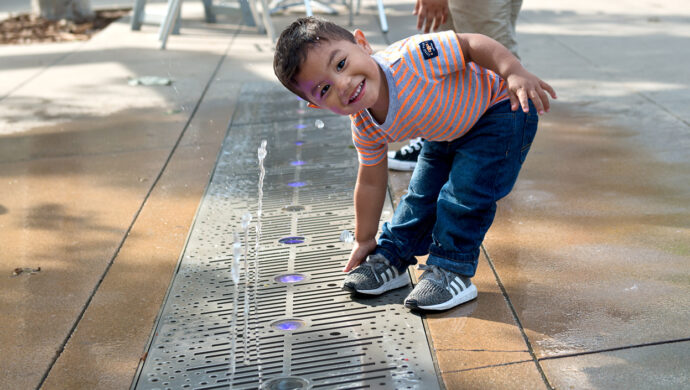 Splash Dance Fountains
Kids can chase and dance with the rhythmic spurts of water and then learn about the water cycle when the fountain releases fog.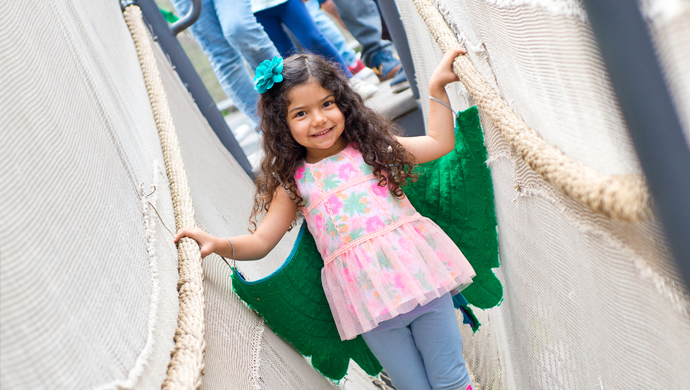 Rope Bridge
It's wobbly, but it's strong! The Incas built rope suspension bridges over canyons and gorges strong enough to support a caravan of llamas! This one is built to hold kids, daddies and mamas.