Something silly is sprouting at Kidspace!
Muddy Boot Farm invites children to "dig in" to planting, growing, and the farm-to-table food movement in the goofiest farm stand in the land.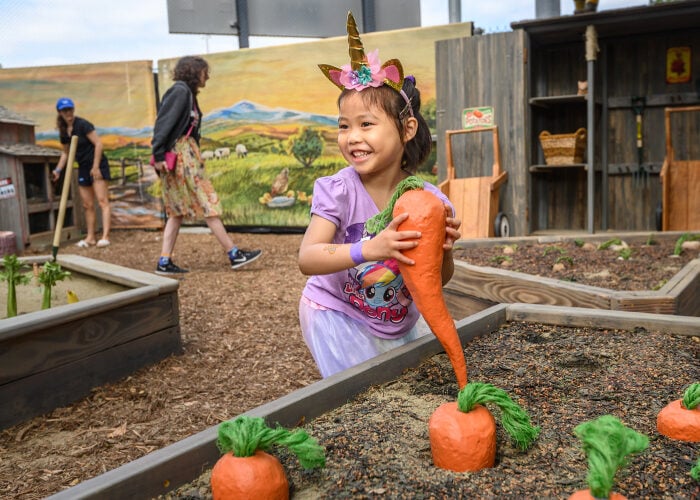 Farm. Fresh. Fun.

Grab a trowel and a wheelbarrow and discover which crops are ripe and ready in the planting boxes (and meet some surprising garden friends along the way!). Prepare, sort, weigh, and sell your harvest at the farm stand. Explore a silly chicken coop and unwind with the hens after work.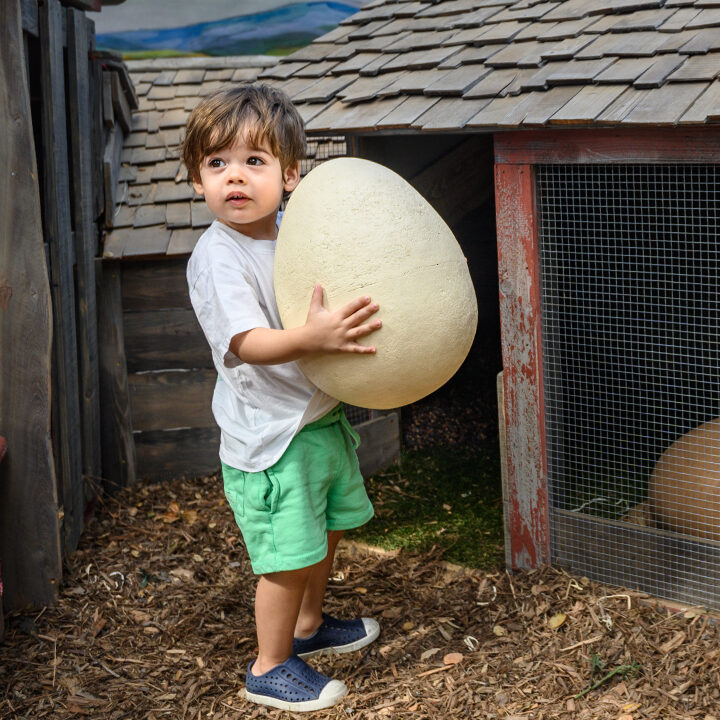 What's hatching?
Hop over to our jumbo coop, sort some eggs, or do the chicken dance.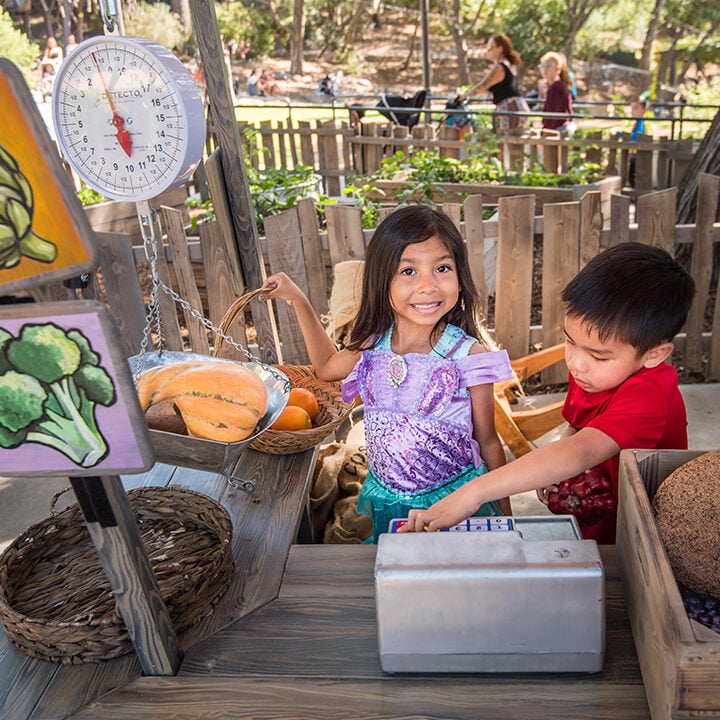 Kids run the show
Muddy Boot Farm is kid-driven. They decide what to pick, what to charge, what recipe to cook.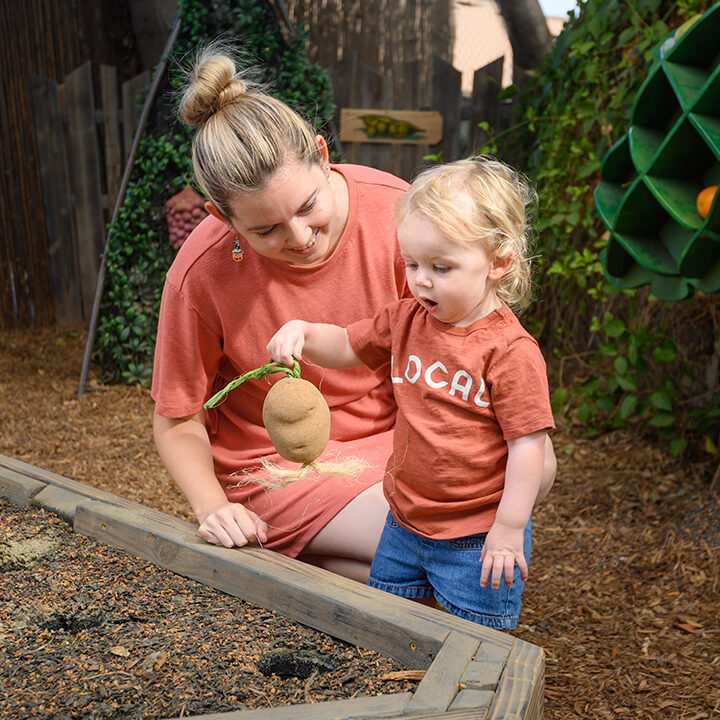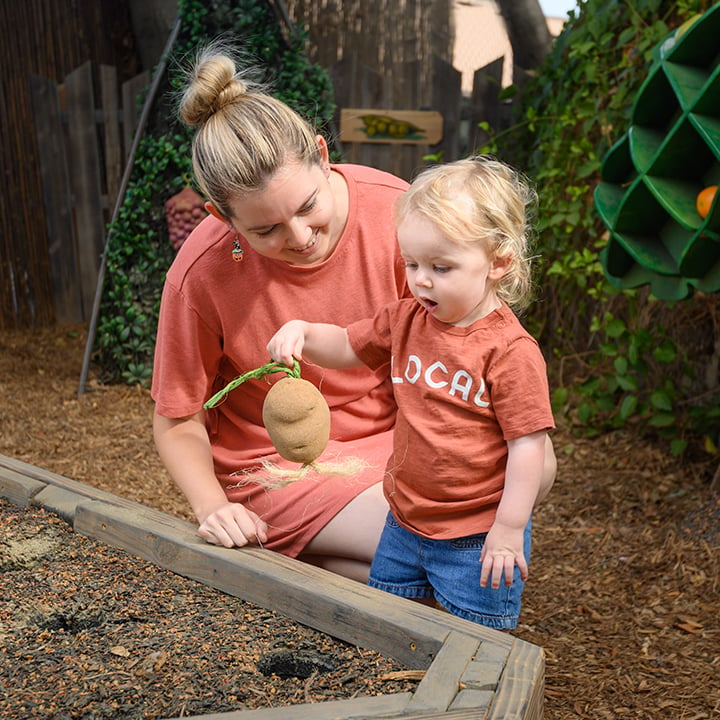 Everyone joins in
Muddy Boot Farm is irresistible for kids—and adults.
Let's get digging
Explore the path our food takes from the seed to the store. Harvest the biggest carrots you've ever seen and whip up a pot of strawberry potato soup. Plant a few seeds to take and care for at home. We think you'll like it very mulch!