It's a little wild around here!
Cool off, relax, and meet new animal friends in the burbling waters of Arroyo Pequeño, Kidspace's wildest place to be in 2023. In Arroyo Pequeño, getting wet is only part of the fun.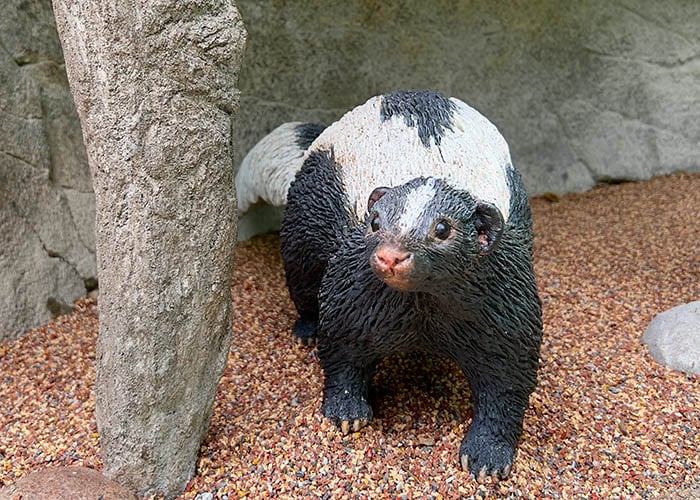 Where the water runs free
Arroyo Pequeño's gentle, rocky streams are flowing and are ready for you to splash and reshape. Direct the water with sticks and rocks, hop some frogs along the mud, watch the sandy silt slide downstream. Get up close to wild creatures who live with us on the edge of the San Gabriel Mountains. You'll spot acorn woodpeckers, Arroyo toads, newts, and fish, along with a bobcat and even a skunk cozy in her den. So slow down and enjoy the waters of Arroyo Pequeño.
FREE WITH KIDSPACE ADMISSION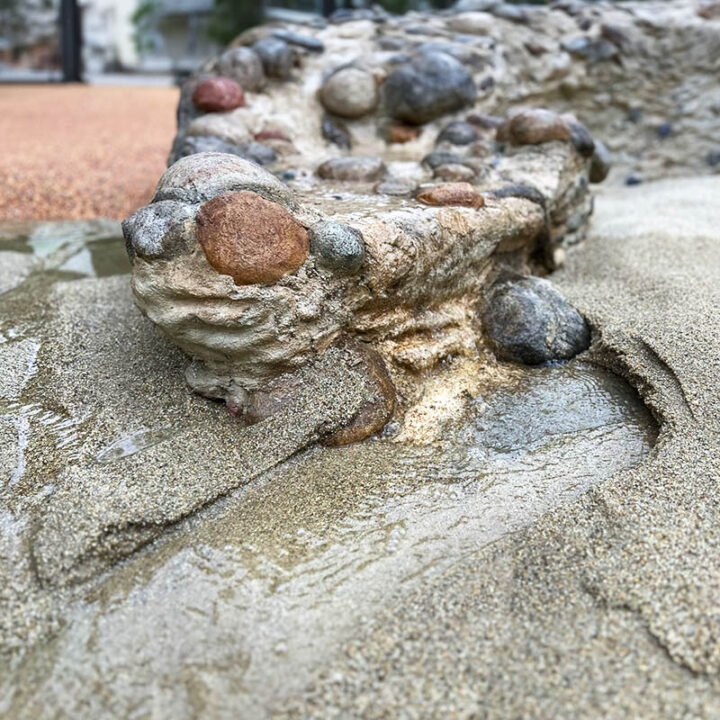 Get in the flow
Tactile water play in Arroyo Pequeño's naturalistic waterways introduces children to the fundamentals of fluid dynamics.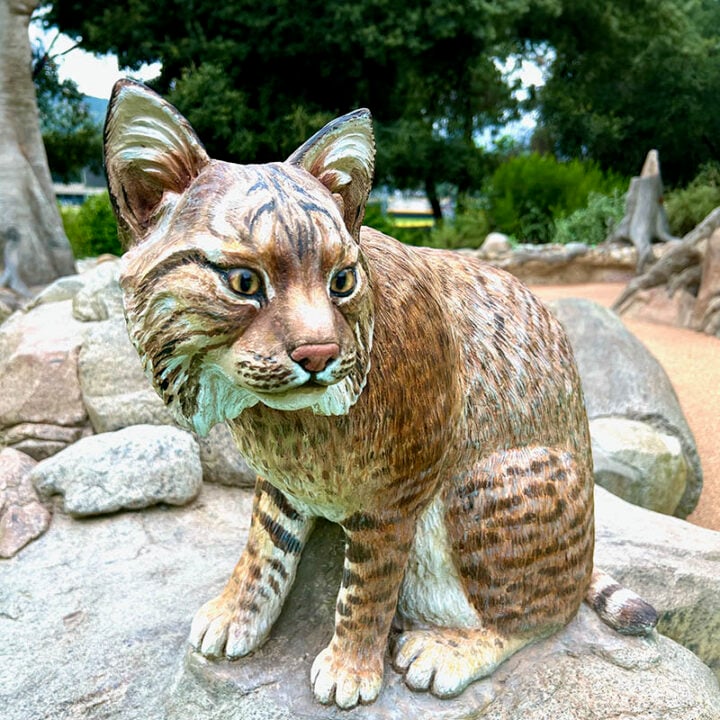 Up close and personal
Realistic sculptures of native wildlife encourage children to see the world from the animals' different points of view.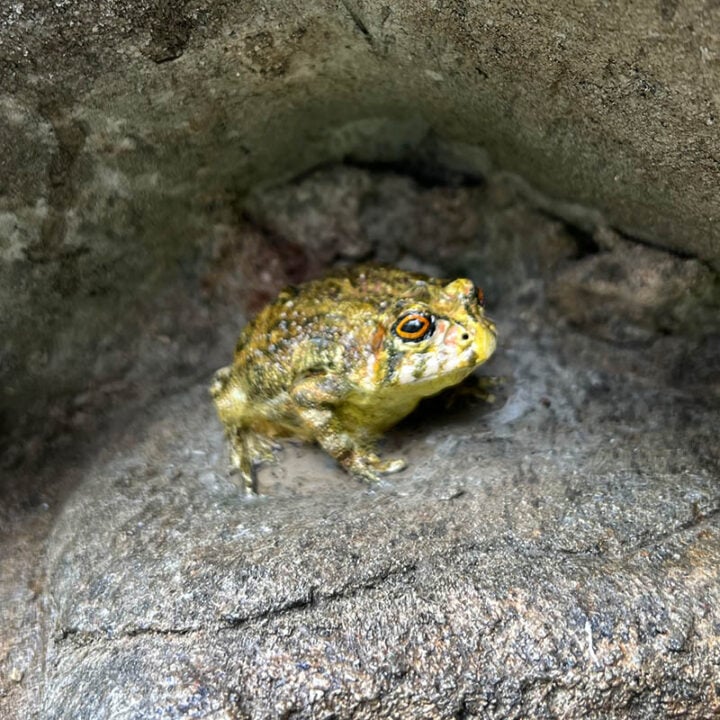 See what's hopping
Arroyo Pequeño models an ecosystem like the chaparral around us, sustaining a diverse population of plants, animals, and people.
Rare and wonderful
Southern California chaparral is a unique and fragile ecosystem and home to a diverse array of native wildlife. However, this ecosystem is under threat from a variety of human activities, including urbanization, pollution, and habitat destruction. Arroyo Pequeño gives children hands-on opportunities to playfully engage and empathize with the creatures of the Arroyo and reminds us all of the need to protect this unique ecosystem.