The Results Are In!
Posted by Kidspace on February 21, 2019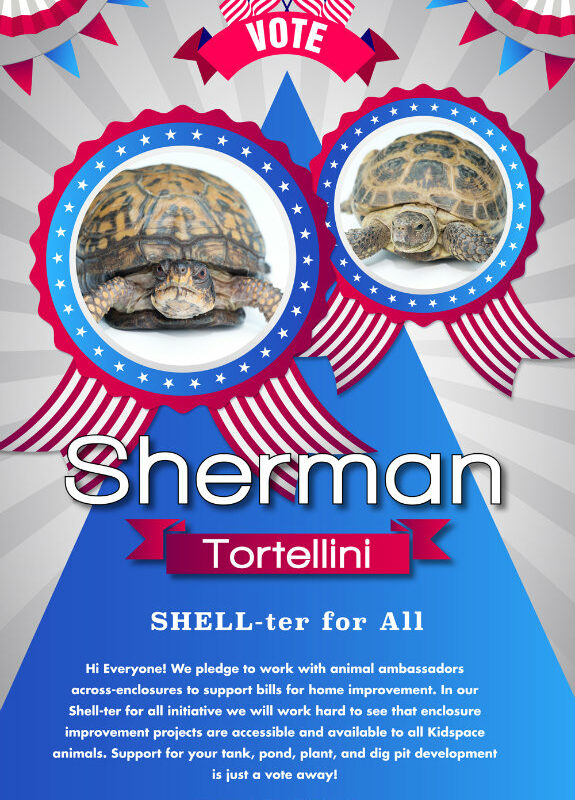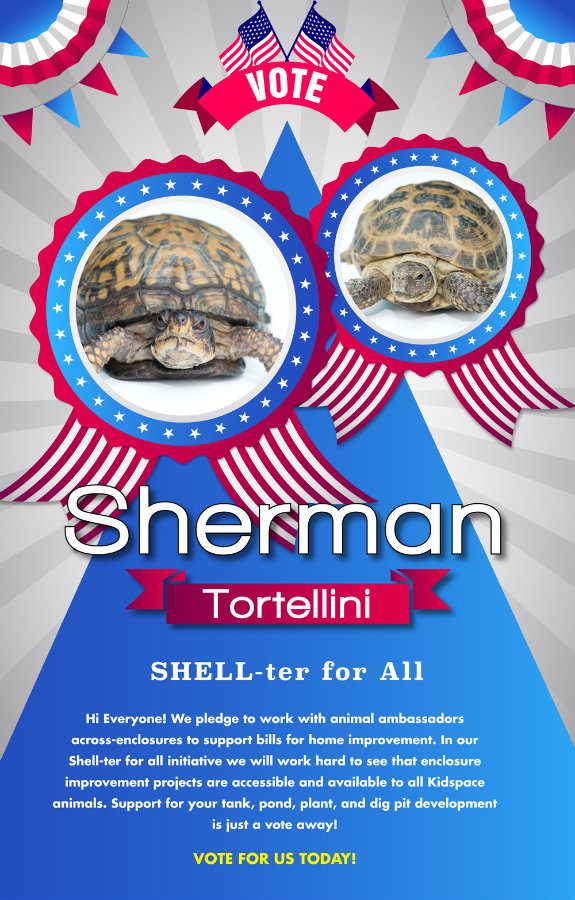 The results of the Kidspace 2019 Animal Ambassador election on are in!
With a decisive victory of 41% of the vote the winner is…
Sherman!
President Sherman and Vice President Tortellini thank everyone for coming out over President's Day Weekend and voting.
Voting took place Saturday, Sunday and Monday at the Kidspace polling station. Campaign slogans and candidate statements hung from banners in the Nature Exchange. President Sherman's campaign slogan of "Shell-ter For All" resonated with the voters (see full candidate statement below).
The rest of the voting results are as follows:
Ozzy and Baldwin 37% of votes.
Gary and Margaret 16% of votes.
Write-In Candidate 12% of votes.
Write-In candidates seemed popular with voters, with a notable number of those votes going to the Queen Bee. Will the Queen Bee and her running mates of the Bee Hive consider running next year? If this year's results are any indication, she may have a chance in 2020!
Look for Sherman and Tortellini as the face of the Animal Ambassador team for 2019. Visit the Nature Exchange and congratulate them on their win.
Sherman and Tortellini
SHELL-ter For All
Hi Everyone! We pledge to work with animal ambassadors across-enclosures to support bills for home improvement. In our Shell-ter for all initiative we will work hard to see that enclosure improvement projects are accessible and available to all Kidspace animals. Support for your tank, pond, plant, and dig pit development is just a vote away!