Science Experiment! – Milk and Dish Soap
Posted by Kidspace on April 4, 2020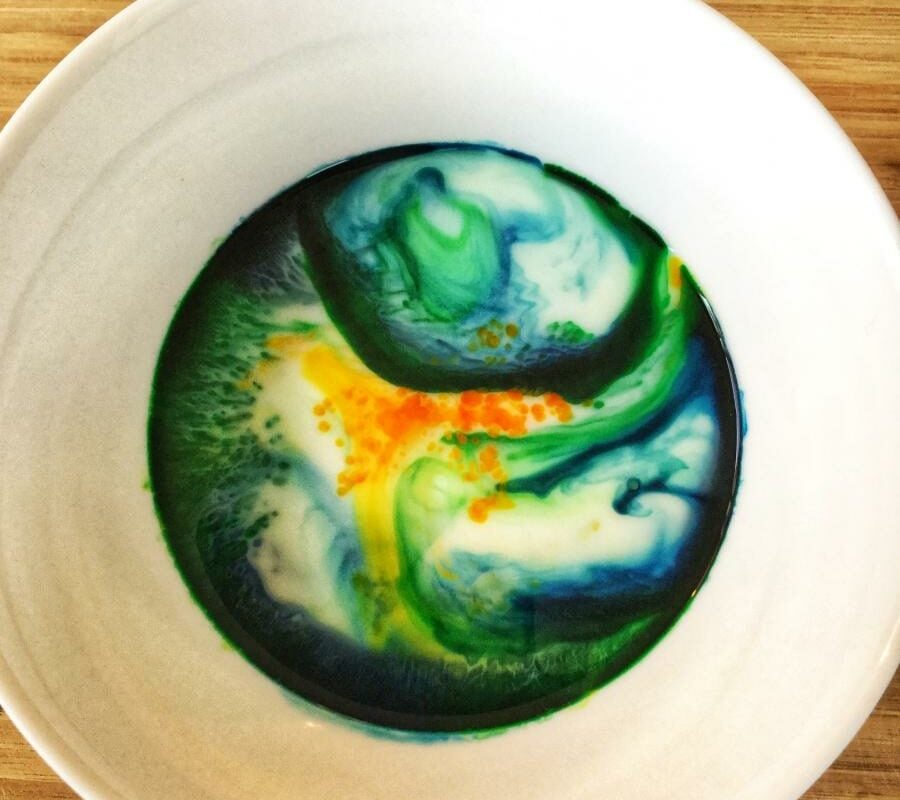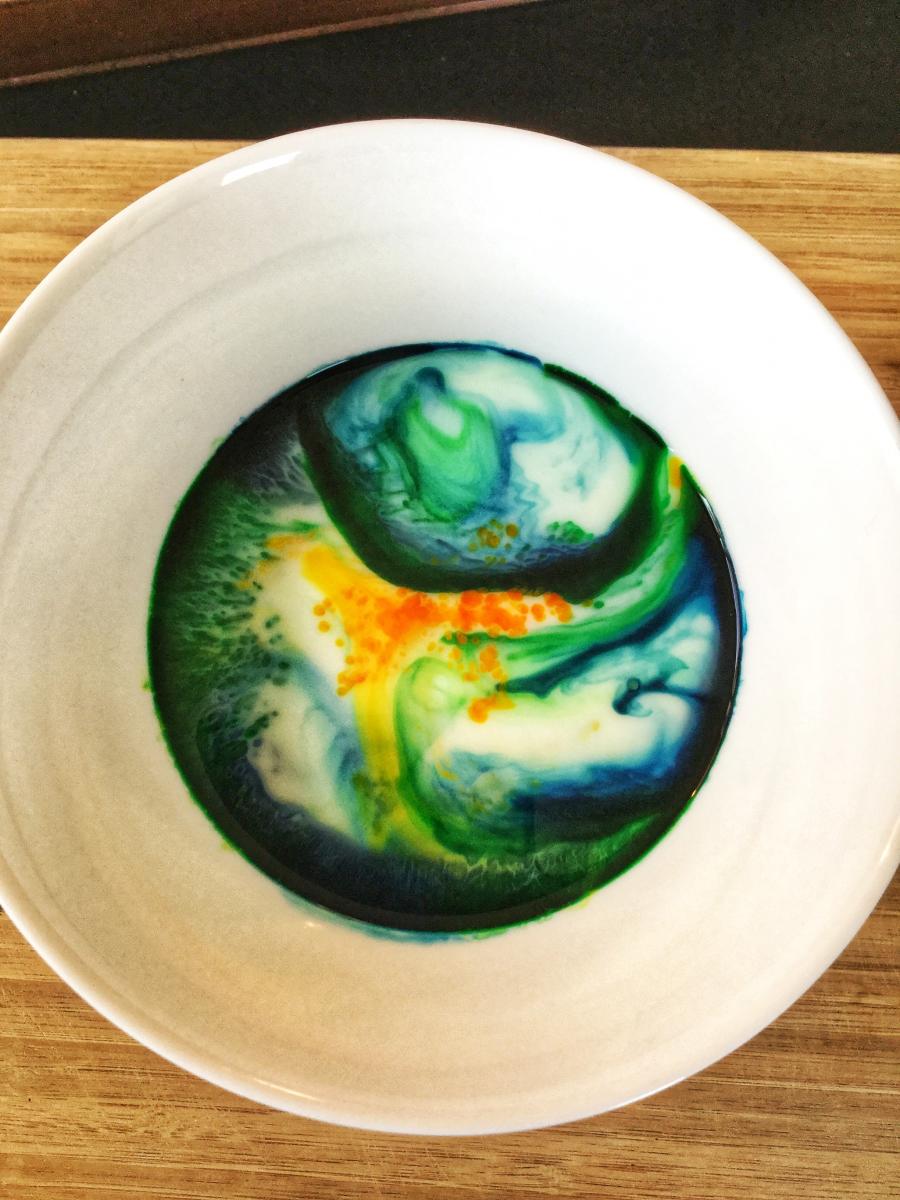 Milk and Dish Soap Experiment!
Here's what you'll need:
– Milk (we used 2%)
– Food Color
– q-tip
– Dish Soap
Here's what you do:
-Add milk to a shallow bowl
– Add a few drops of color to the milk
– Soak q-tip in dish soap
– Touch the surface of the milk with the q-tip
What's Happening?
The soap molecules are trying to bond to the fat molecules in the milk.
Pretty cool right?
Check out this and more on our Kidspace-At-Home: Virtual Learning & Play Resources page!