Pretend Play- Part 2
Posted by Kidspace on November 26, 2019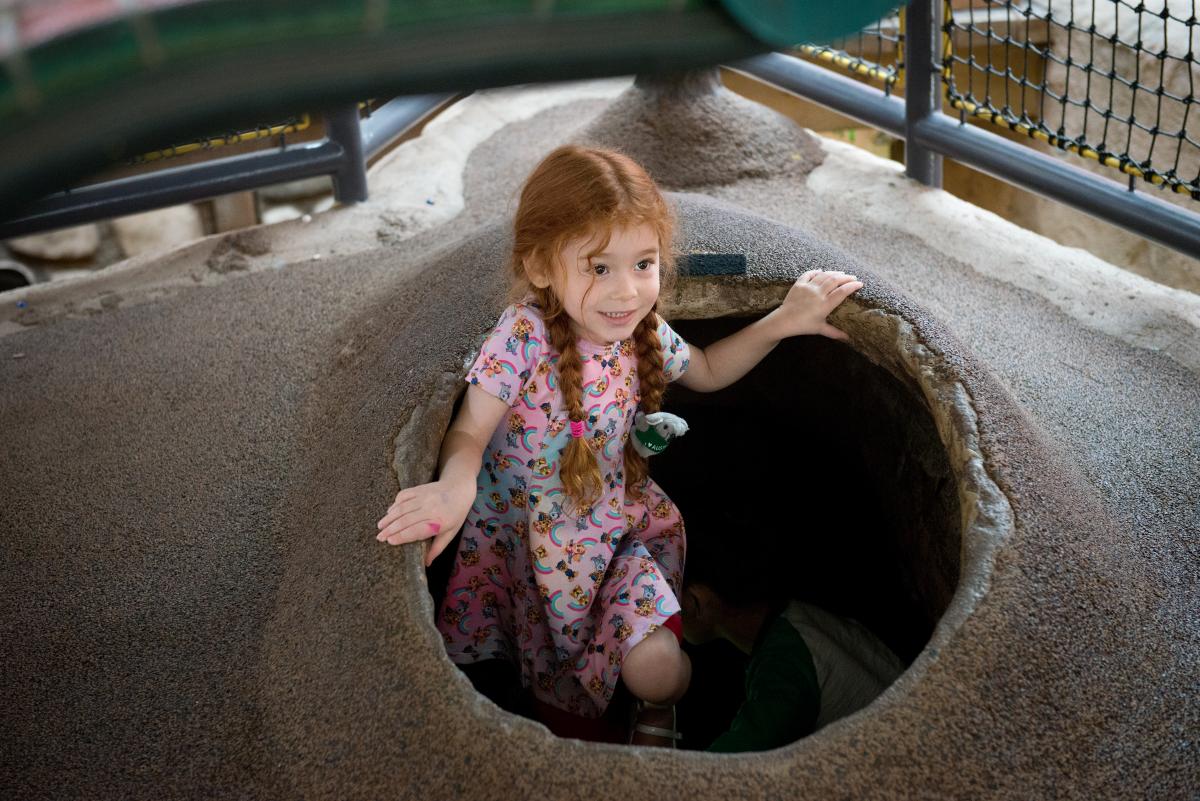 "Let's have a tea party!"
"We've turned into ants!"
"I am an explorer!"
These are some of the pretend play scenarios you will likely hear children narrating when you step into the various exhibit spaces of Kidspace. Pretend play allows children to use their imaginations to make up, narrate, and enact stories.
Pretend play is an important part of a child's development. As children narrate and act out their experiences through play, they train their minds to transform their ideas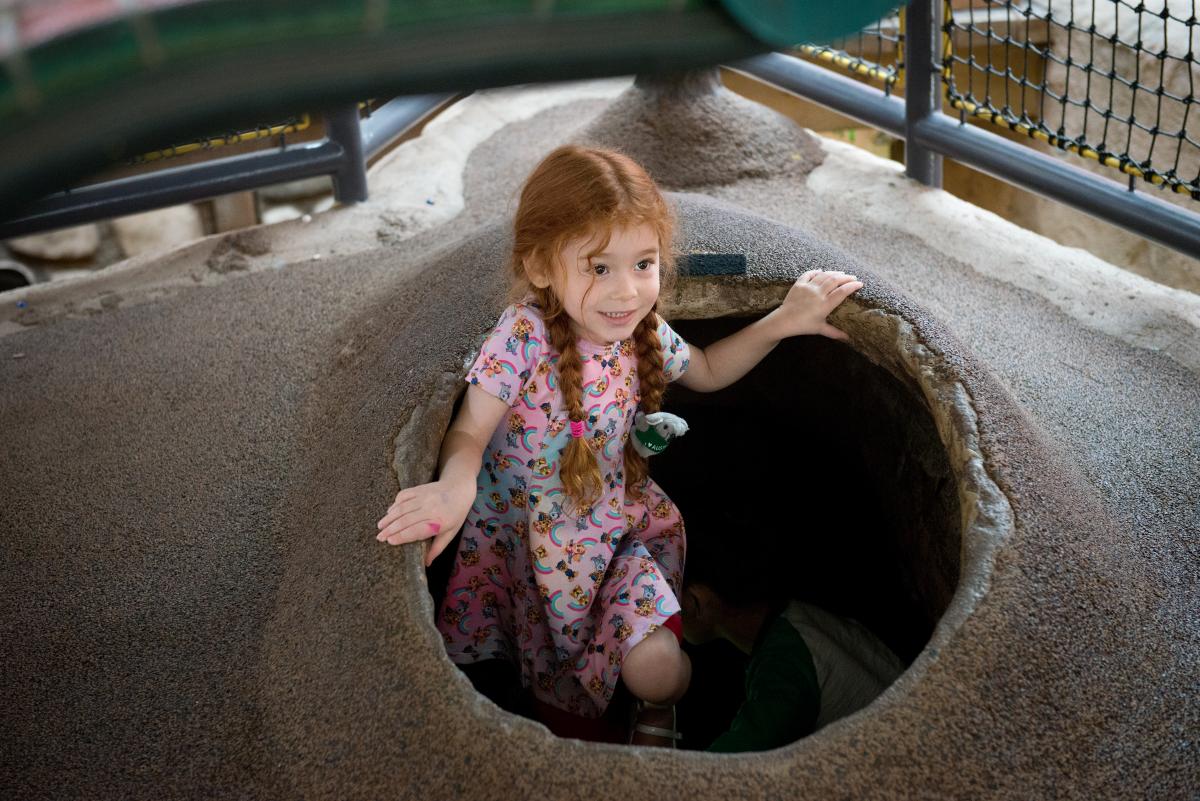 into words and actions.
Research has shown that through pretend play, children can develop important social-emotional skills like self-regulation, perspective, and creative problem solving. When children put on costumes in Storyteller Studio and pretend to be different characters they are learning how to see things through someone else's shoes.
By seeing outside of their point of view, children can begin to understand the feelings of others, which helps shape them into becoming more empathetic individuals.
In the Imagination Workshop, monthly challenges suggest simple prompts like how can you make something float, or how can you transport something from point A to B. The rest is left for children to solve using their imaginations.This use of pretend play encourages divergent thinking, which allows children the freedom to generate creative ideas and explore a variety of possible solutions.
When you explore Kidspace, you can encourage imaginative play learning by supporting your child's perspective and listening to their ideas and asking questions about what their characters might be wearing, thinking, saying, and feeling.