Little Tikes Visits Kidspace in Collaboration with Association of Children's Museums
Posted by Kidspace on October 20, 2018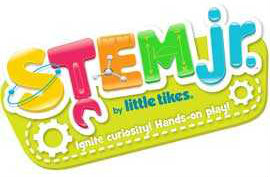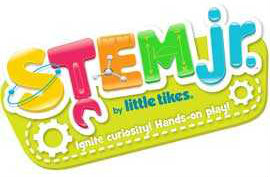 The Association of Children's Museums (ACM) is collaborating with Little Tikes to ignite STEM curiosity through hands-on play at five metro area children's museums including:
• Scott Family Amazeum (Bentonville, AR): October 20
• Cincinnati Museum Center (Cincinnati, OH): October 20
• Children's Museum of Houston (Houston, TX): October 20
• Kidspace Children's Museum (Pasadena, CA): October 21
• Minnesota Children's Museum (St. Paul, MN): October 27
"Children's museums are places where children learn through play and exploration—but they're more than just places to visit. They also provide tools and resources for families to extend their learning beyond their stay," said ACM Executive Director Laura Huerta Migus. "We're excited to collaborate with Little Tikes, a brand that shares our core belief that play is learning, to share their hands-on products with families."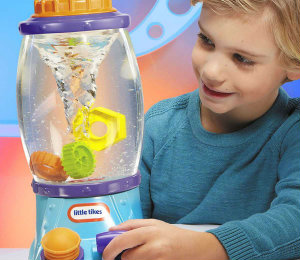 The museum events will introduce families to STEM Jr.™, a new product line from Little Tikes designed to encourage curiosity and STEM-based play for kids ages three to six. Little Tikes ambassadors will be onsite at each museum to engage children in fun, hands-on STEM activities. The Little Tikes STEM Jr. line includes innovative products such as the STEM Jr. Wonder Lab™, Tornado Tower™ and Builder Bot,™ which all inspire the scientist within every kid to explore STEM-based experiments by using common household materials.
Kidspace Chief Executive Officer, Michael Shanklin continued, "The kid-driven environment and learning through play approach at Kidspace Children's Museum is the perfect match for these STEM-based products. The museum fully supports the idea of families continuing to support a love for science at home."
"At Little Tikes, we believe in sparking curiosity and encouraging hands-on discovery. With our new STEM Jr. line, we are inspiring an early interest in STEM," said Isaac Larian, CEO of MGA Entertainment, Inc. and Little Tikes. "Every child has what it takes to be a scientist. Our STEM Jr. products are all about developing curiosity in young kids and giving them the confidence, vision and vocabulary to develop their scientific mind —just like children's museums do every day. We're proud to collaborate with the Association of Children's Museums to share these tools with families across the U.S."