Kidspace Welcomes Dawn Archuleta to Board of Directors
Posted by Kidspace on August 29, 2018

Dawn Archuleta, grew up in the city of San Gabriel where she attended San Gabriel High school. She earned a Bachelors of Science Degree in Business Administration from Pepperdine University and a Human Resources certificate from the University of California, Los Angeles.3428
Dawn currently works at BJ's Restaurants, Inc. where she is a Regional Employee Relations Manager, overseeing 56 locations for the past eight years. Dawn uses her leadership ability to uphold fair and equitable standards to maintain the highest ethical practices.
With the same integrity, Dawn strongly believes in giving back through community involvement. Because she thrives on the satisfaction of making a difference for others, she has been involved with the Pasadena Junior League as a member and Sustainer. Amongst many accomplishments the Madison school project, an endeavor that built a playground is one of which she is most proud of.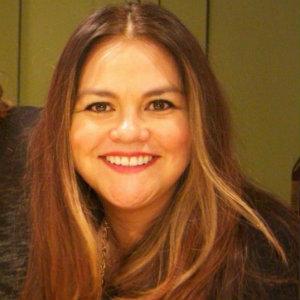 Additionally, Dawn has spent several years as a volunteer for Camp Harmony, a camp that offers homeless children, refuge from their daily struggles. Close to her alma matter in Malibu, Dawn finds great satisfaction working to create an environment for kids to simply play.
Dawn is currently involved with Girls Inc. of Orange County, an organization committed to developing "Strong, Smart and Bold" young ladies. As a volunteer, she guides and educates young girls in the Youth Empowerment Self Sufficiency (YESS) six week summer program teaching the principals of business.
Dawn lives by one guiding principal "One person can make a difference and everyone should try." John F. Kennedy.
We thank Dawn Archuleta for joining our Board of Directors and the Kidspace Family.