Behind the Scenes: Pasadena Police Department Air Operations
Posted by Kidspace on May 24, 2019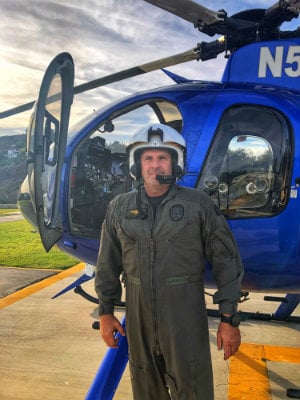 Kidspace had the great opportunity to go behind the scenes with the Pasadena Police Department Air Operations, and ask Chief Pilot Patrick Polimeni questions about how police helicoptors help the department, and serve the community.
How long has the Pasadena Police Department been using a helicopter in the department?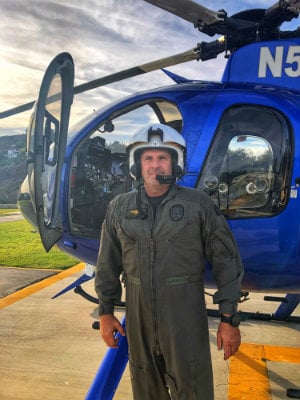 The Pasadena Police Department started the helicopter section in 1969. The section became fully functional a few years later. We have been flying patrol missions for nearly 50 years now.
In what situations is the helicopter used?
The helicopter is used any time we can help keep the citizens and the police officers safe. We primarily help with pursuits (car chases), major crimes against persons/property, and quality of life issues. This includes: Help find missing persons, locating speeding or drunk drivers, just to name a few.
Why does a police department need a helicopter?
The helicopter is a very useful tool in police work. Often times, when a major call is dispatched, the police helicopter and crew arrives long before the ground officer dose. In those cases, we are able to locate and direct officers to a suspect who might have otherwise gotten away. The helicopter is also a force multiplier. The helicopter crew can see more than a ground officer. This makes the crew very effective in locating suspects, and managing crime scenes.
Is the pilot also a police officer?
Yes, Pasadena Police Pilots are police officers. They all had to work the streets in a police car long before they became helicopter pilots.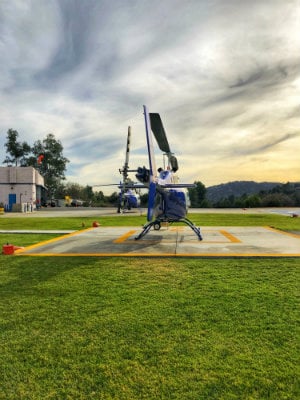 How many people can fit inside of the helicopter?
The helicopters can fit four people, however in most patrol flights there are only two crew members; a pilot and a TFO (Tactical Flight Officer).
If someone reading this would like to become a pilot for a police department, what would they need to do?
First, you need to stay in school. To become a pilot you need to know how to read (mapping charts especially) and be fairly competent in math. Next, for Pasadena a least, you need to become a Police Officer and work in the field. We find that pilots who have some policing background usually excel as police pilots.
What is your favorite part of the job?
I actually love flying, but that's only a small part of what love about my job. Helping people is what I get the most fulfillment from. It's knowing that in some way, however small it is, I've made some positive difference in someone's life.
What has been your most memorable experience?
About 13 years ago, I helped start a program at the Pasadena Heliport called "Polar Wind." During Christmas, crew members collect donations from several police departments in the San Gabriel Valley (Alhambra, Arcadia, Covina, Monrovia, Glendora, Irwindale, Pasadena, Pomona, San Marino, Sierra Madre, and South Pasadena). We take the donations and purchase toys for children who will spend Christmas in the hospital, or away from home and family. I like to see children who wouldn't otherwise get a Christmas feel some sense of Christmas, whether that be getting a toy, or getting to meet Santa Clause. I have had many memorable experiences in my 28-years of law enforcement, but this is the most memorable experience and the most rewarding feeling for me. I am honored that several of the crew members have taken this program, made it better, and have continued giving.