Animal Chalk Hop Scotch
Posted by Kidspace on April 14, 2020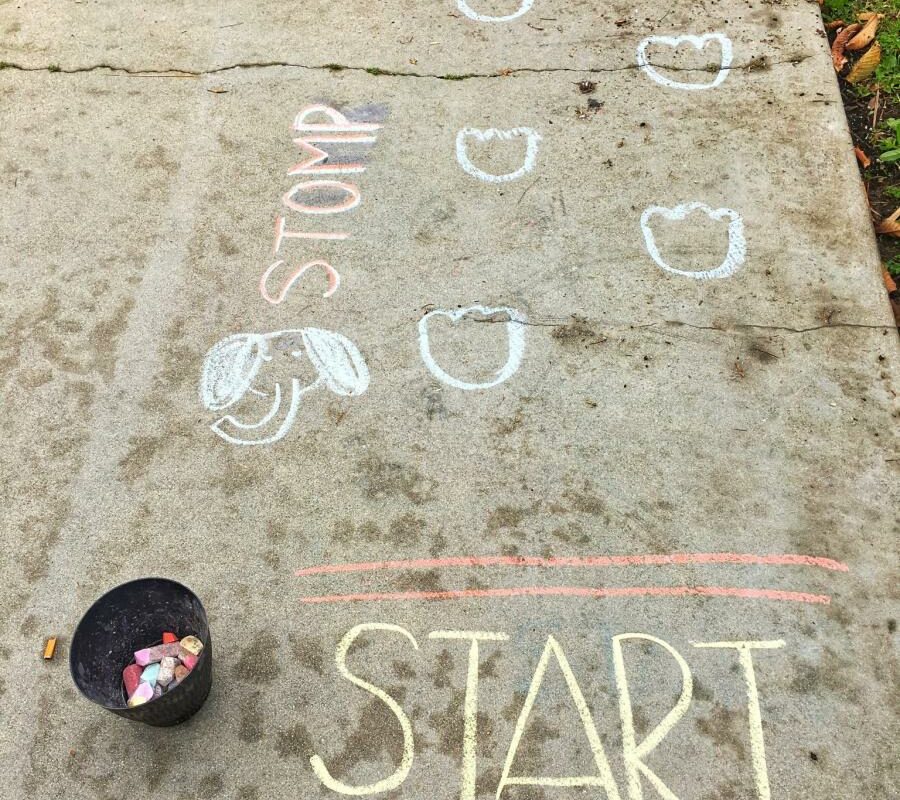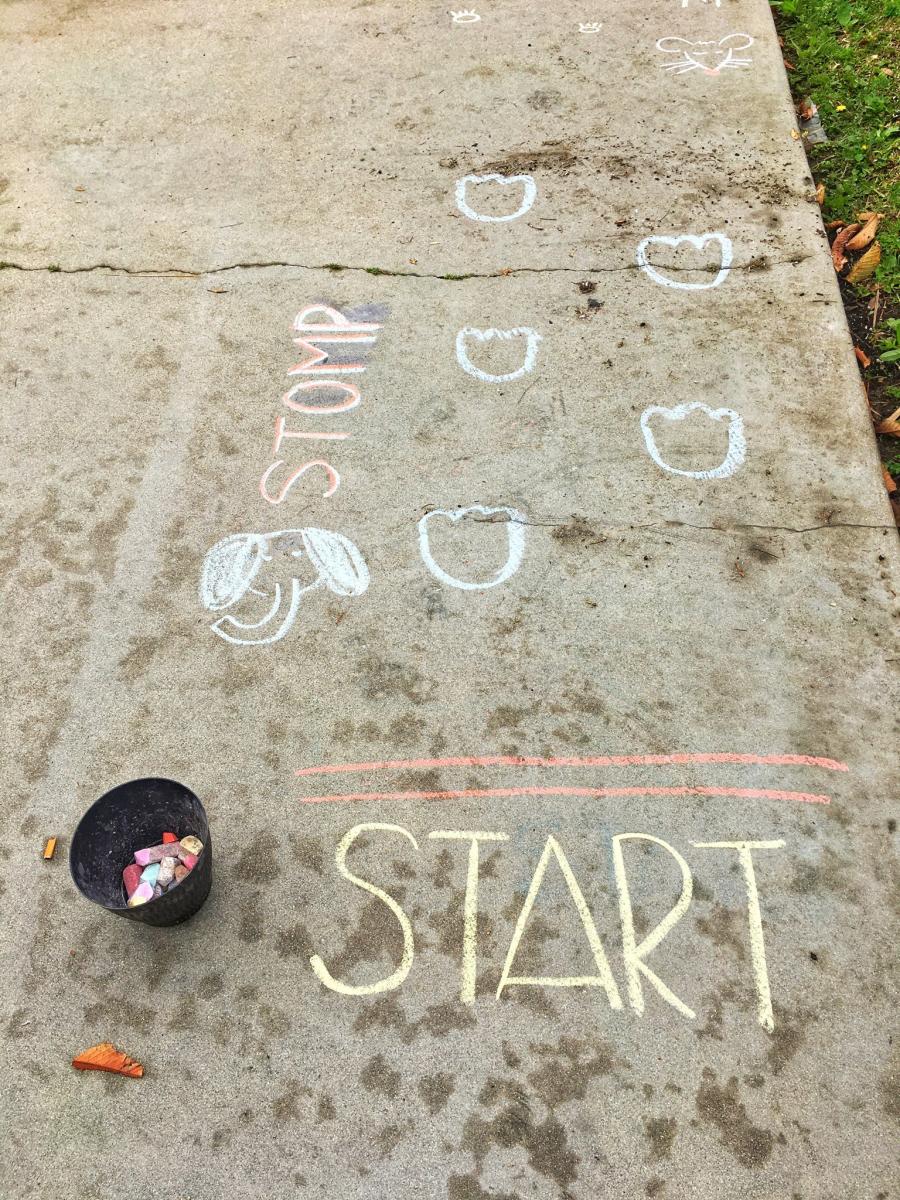 A few months ago my four year old asked me if we could play "hawk-scratch". It took me a bit to figure out that he was asking me to make him a HOP-SCOTCH course. But "hawk-scratch" inspired an idea.
Hop-scotch but with animal movements!! I really love the collaborative process as we figure out what animals to add to our course and discuss how they move.
We are grateful that we have a cement courtyard at our apartment complex to do this in, but all you really need is a safe sidewalk, drive-way, or walkway and a few pieces of chalk.
Sometimes we switch it up and do the classic numbers or even the alphabet, mixed in with the animals too. Keep the learning and moving going!