$40K in 40 Days Campaign Results
Posted by Kidspace on April 15, 2019


We were able to raise $40,154.99 because of YOU.
Thank you to everyone who supported our $40k in 40 Days campaign.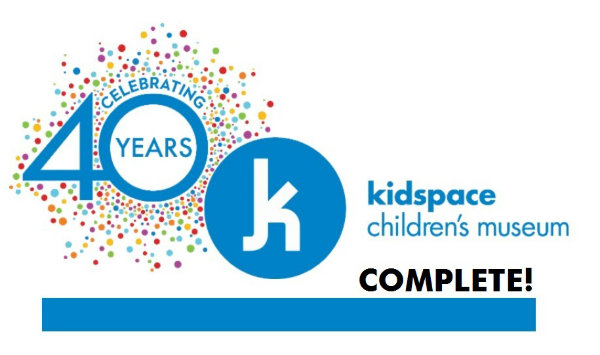 We decided to raise $40,000 in 40 days because what better way to honor the 40th year of Kidspace? This campaign helped us bring awareness to why Kidspace needs donations and how each gift supports the museum.
As a nonprofit, Kidspace relies on our community for support in order to be an early childhood educational resource. Each donation helps the museum continue to serve our community and deliver life-changing moments each day.
Thank you for being part of the Kidspace family! Your support provides the necessary funds and supplies for future generations of Kidspace kids.
Upcoming 40th celebration events:
Kidspace Birthday Bash, July 13 and 14
Family friendly event during regular museum hours.
Kidspace Reunion, September 19
After-hours fundraising event.
Stay tuned for more event information!
As we celebrate 40 years, make sure to share your favorite Kidspace memories with us by using
#kidspace40 or submit your story to development@kidspacemuseum.org.