Super Simple Slime
Posted by Kidspace on May 24, 2020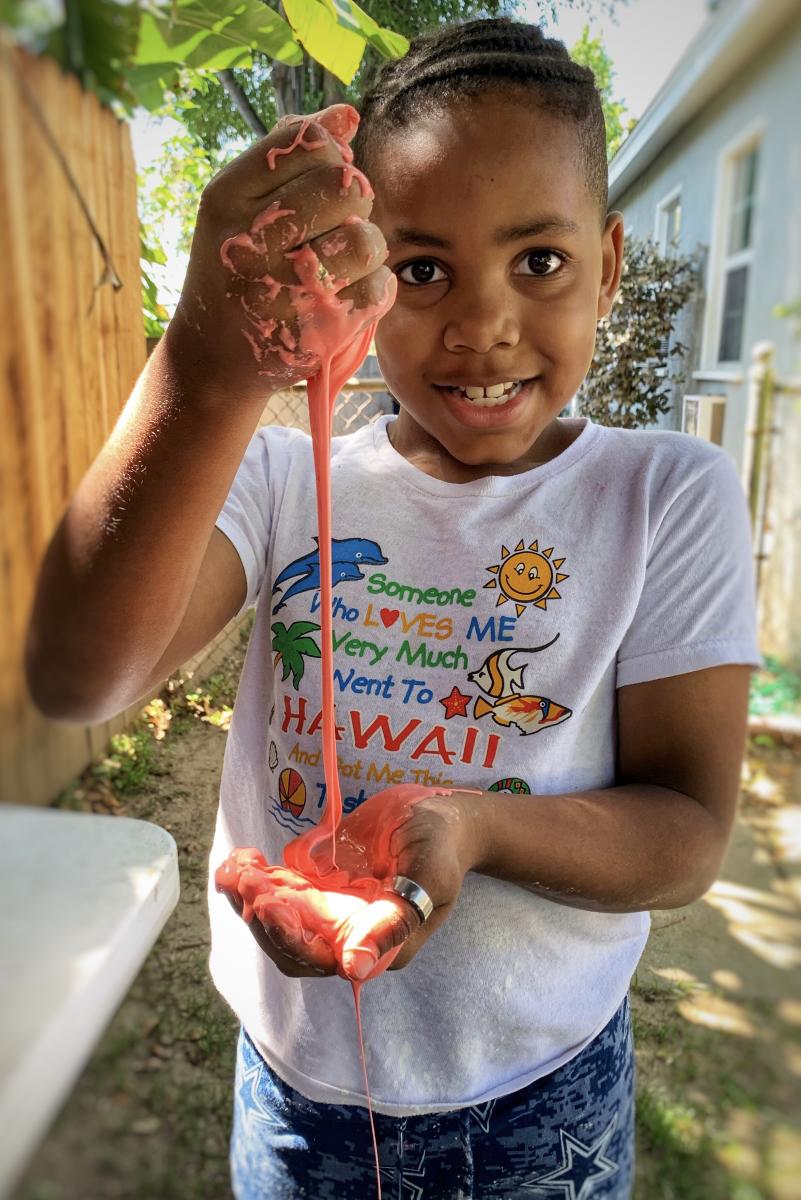 Messy? Check. Easy? Check. Slimy? CHECK! This super simple slime recipe is easy, fun, and made using common ingredients found in the kitchen. And, since it's made with soap and corn starch it's not only easy to make, but also easy to clean up.
Supplies:
Bowl
Corn Starch
Dish soap
Food coloring
Water
½ measuring cup
1 measuring cup
Instructions:
1. Pour ½ Cup of dish soap into a bowl
2. Add 1 Cup of corn starch
3. Add food coloring of your choice
4. Mix well! Experiment to get different textures. If it's too slimy, try adding more corn starch. If it's too firm, add a tablespoon of soap.
Have Fun!