Puppets
Posted by Kidspace on October 29, 2021
Puppets have the power to communicate extraordinary stories no matter how wild and out of this world they might seem.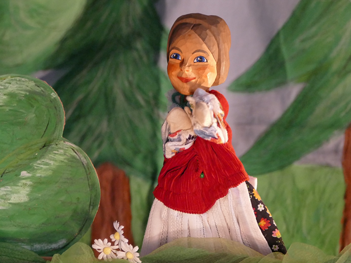 These stories are filled with creatures and characters that spring to life from our imagination. They are also a dynamic learning tool that encourages creativity, innovation, and provides children with a way to explore their thoughts and feelings. Through creating characters and inventing narratives they can safely control and explore; kids develop important skills related to social awareness and empathy.
---
Creature Feature
Puppets are something that conjures a character through some form of movement. They don't necessarily mimic real life, but evoke feelings and ideas through performance. This means with a little imagination, almost anything can be a puppet!
For this activity, we'll be designing a character first, then using a sock to bring them to life. We like sock puppets because they are expressive, adaptable, and work whether they are simple or complex in craftsmanship. But remember, almost anything can be a puppet, and you can use any style or approach, whether it's a sock, paper bag, or marionette, to make your character feel just right!
Supplies
Puppet Character Design planning page to invent and design your puppet
Sock
Cardboard
Scissors
Fabric or hot glue
Fabric or permanent marker
Optional:

Felt
Googly eyes
Yarn or string
Buttons
Pipe cleaners
Pom poms
Needle and thread
And any other supplies you would like to create with!

Directions
Create your character. Use our Creature Features page to help inspire and invent a character. You can choose your own set of traits from the lists, or randomly choose. You might have your own character already in mind – in which case you can move to step two!
Take a moment to sketch out an idea of what your character might look like. Consider what materials you have on hand, and how you might represent each of their traits.
Time to make your puppet! Start by turning your sock inside-out, and locating the seam of the toe.
Referencing your sock for size, cut an oval or circle from cardboard that will fit over the toe.
Glue this in place on both sides of the sock. Once the glue is dry, turn your sock inside out.
Using your design concept, use markers – or any of your other materials – to add eyes and other features.
Share your creations with each other!

Go back to your original idea – did you fit in all of your traits? What might you add to make something more clear about your character? Did you change your mind or idea about something once you got started?
---
Ideas to Supe-Up Your Sock
There are nearly infinite ways to bring your sock puppet to life – here are just a few ideas to get you started:
Use pom poms, buttons, or googly eyes.
Use felt and pipe cleaners to create features like ears, spines, whiskers, and horns.
Felt and yarn also make great hair or fur!
For the mouth, try covering the cardboard circle with felt and cutting the sock open across the toe. Making sure the felt is facing out, roll and glue the cut edges of the sock to form 'lips' around the felt mouth.
---
Puppet Theater
Puppet theaters help us tell stories by providing a setting for them to take place. Like puppets, theaters can range from simple to elaborate, and still be a great success! Through construction project like this, kids familiarize themselves with important elements of the design process. They create relationships between their design concept and accessible materials to bring ideas into reality, and through the process of building link thoughts to actions, and innovate and iterate to problem solve obstacles.
Supplies
Large cardboard box
Pencil
Scissors or box cutter
Duct tape
Optional:

Paint and paint brushes
Fabric
Wood dowels
Scissors and glue
Construction paper
Markers
Legos or blocks
Smaller boxes
Directions
Identify the best orientation for your theater, and where the window (also called the proscenium arch) that frames the puppets will go.
Sketch the square window, and carefully cut it out.
Use duct tape to secure the structural integrity of the box.
Decorate theater
If the box you chose for your puppet theater has a few blemishes or small tears on it, don't worry. Those can be covered up by making scenery pieces from a smaller box and taping or gluing them on to the theater box.
---
Ways to Play
Add a wood dowel along the top of the window and use fabric to make curtains
Create scenery using cardboard, block, or Legos
Use a smaller cardboard box to make a finger puppet theater following the same steps above
To view all our Halloween blogs and more, click here.
---
Thank you to our partner for helping make this blog possible:

---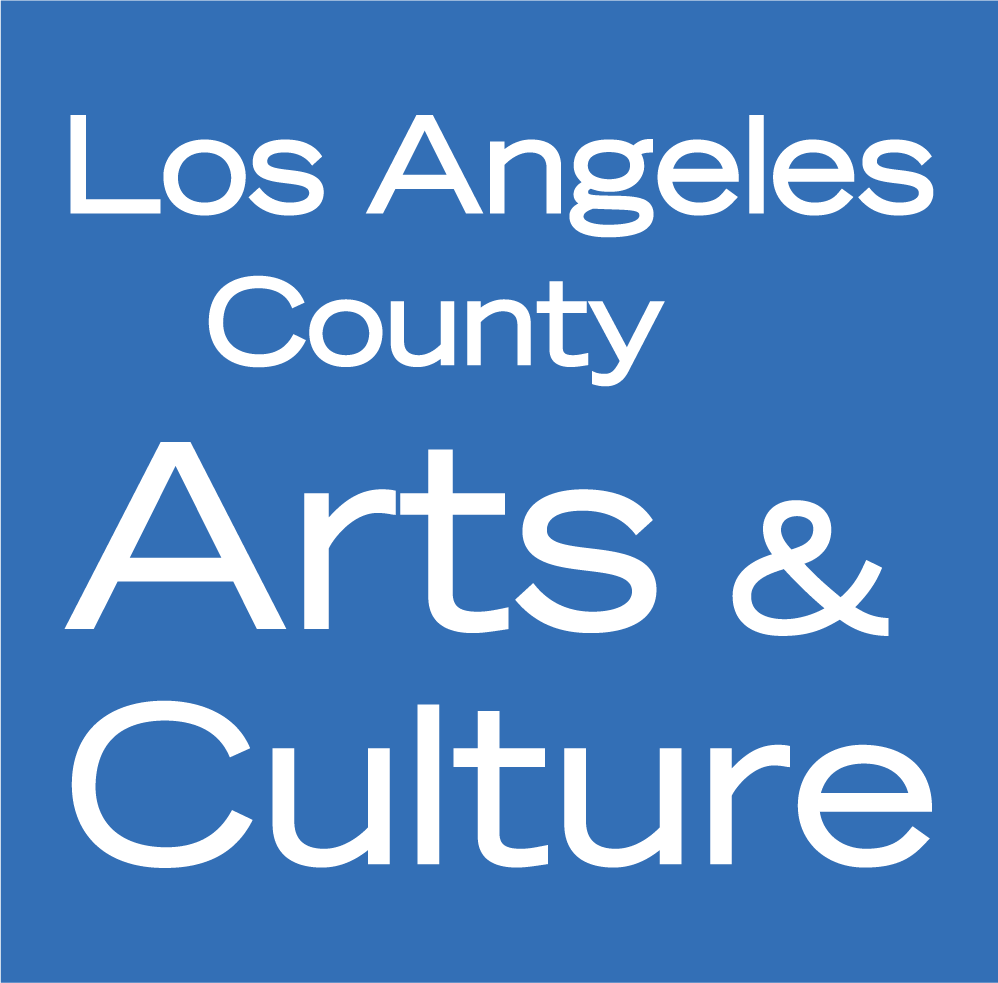 This program is supported, in part, by the Los Angeles County Board of Supervisors through the Los Angeles County Department of Arts and Culture.