Paint with Your Veggies!
Posted by Kidspace on May 14, 2020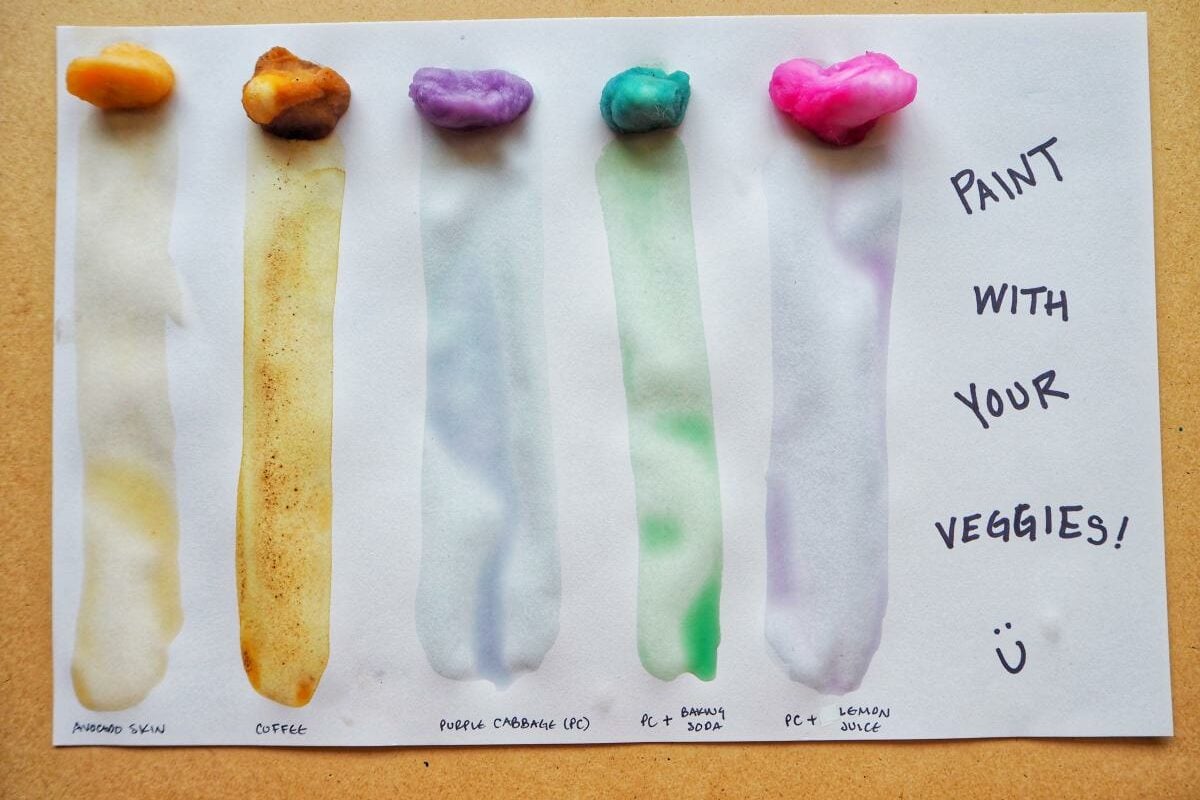 Like many of us, I've leaned into regular elements of my life to stay active and engaged (read: sane) during this very weird, and uncertain time. Endeavors are mostly in the kitchen – growing up, this was the heart of our home. It's where my family met to touch base, catch up, and hang out. It's a safe place to make a mess, be creative, and experiment – and there is a lot of failure, which means there is a lot of learning. I'm happy to report, my meals are regularly edible, often delicious and only sometimes… well, hooray for canned soup!
No matter how a meal turns out, kitchen scraps are left in the wake of my efforts. Several get frozen for future stock; inspired by my colleague I've started to plant some scraps; and a portion of my food waste gets happily consumed by adorable red-wigglers in my worm bin. But I'm always looking for ways to use my discards, and motivated by a lack of art supplies, I decided to try and make watercolor paint using my food scraps. There are many learning opportunities when doing projects like this together with your child.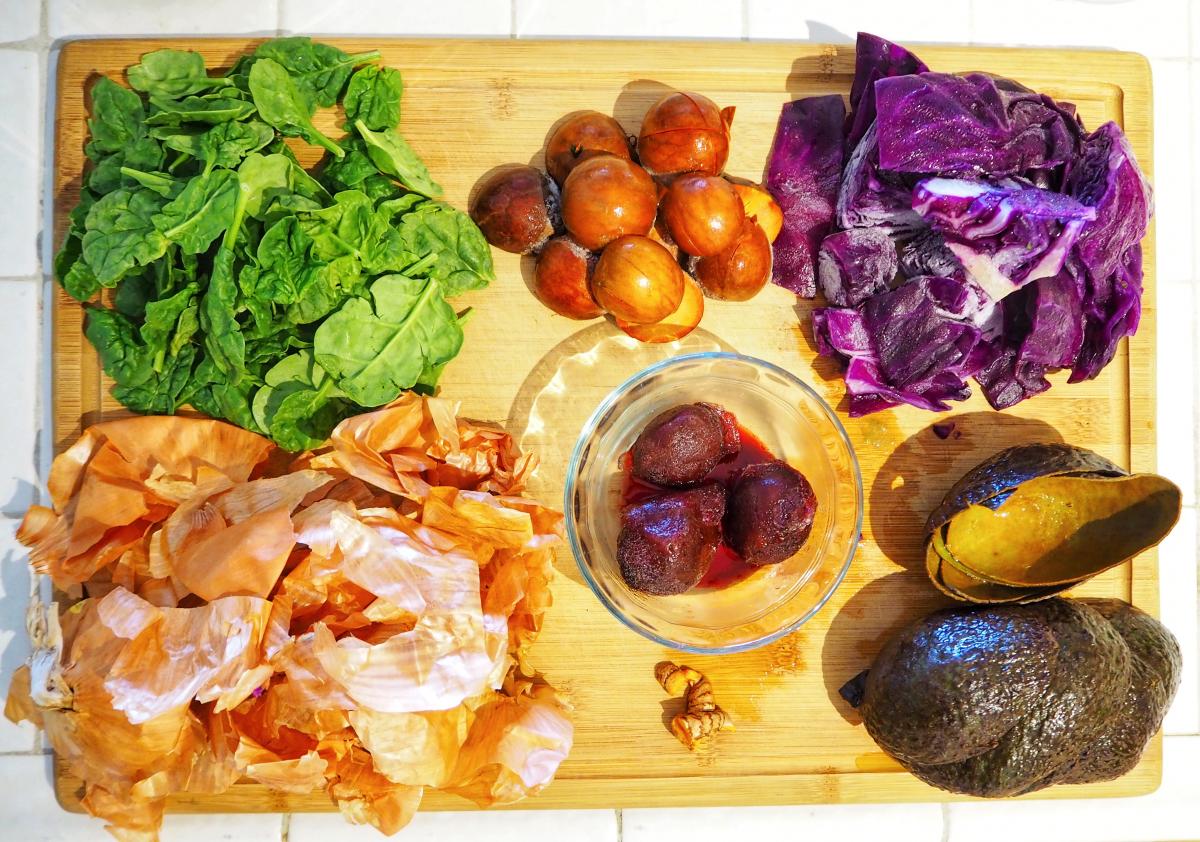 ---
It gets kids in the kitchen.
Learning even basic kitchen skills, like how to safely handle a knife or hot items, and familiarity with common kitchen tools and terminology, is a great way to build confidence, care for our bodies, and cultivate a positive relationship with what we eat. But it can also be tough to integrate into our lives – we don't often have spare time, energy, or budget to add kids to our day-to-day meal preparation. This project is low-impact on your budget, uses the food you already have, and it doesn't involve a risky meal outcome.
You can integrate and practice skills for science learning.
Use this activity to practice making observations, predicting outcomes, recording information, and asking questions. As you work, describe what you observe, ask what they think might happen, and why. Drawing, pictures, or writing these ideas in a notebook or journal all great ways to record what they observe, predict, and think might be happening. Encourage them to write down or ask questions they have, and follow up with a research session at the library or together online.
It supports language building and communication skills.
This article from Kids Creek has some great ideas about how cooking and being in the kitchen can support speech and language skills. Projects like this involve language and comprehension skills (beyond item identification), and fold in following directions, speech sounds, turn-taking, and more.
But most importantly, this project is a way to have fun and hang out together
This activity can definitely be a great activity to scaffold lots of learning, but most importantly it's a fun way to play with your food and spend time together, and you get the added bonus of creating more with it afterward!
---
Making the Paint Materials
• A variety of food scraps (see below for ideas, and embrace the unknown to experiment!)
• Saucepan
• Water
• Strainer or Colander
• Containers for watercolor Method
1. Place scraps in the saucepan and add enough water to come up ½ way up the pile of veggie scraps. You can let it boil down if you have added too much water, or want a stronger pigment.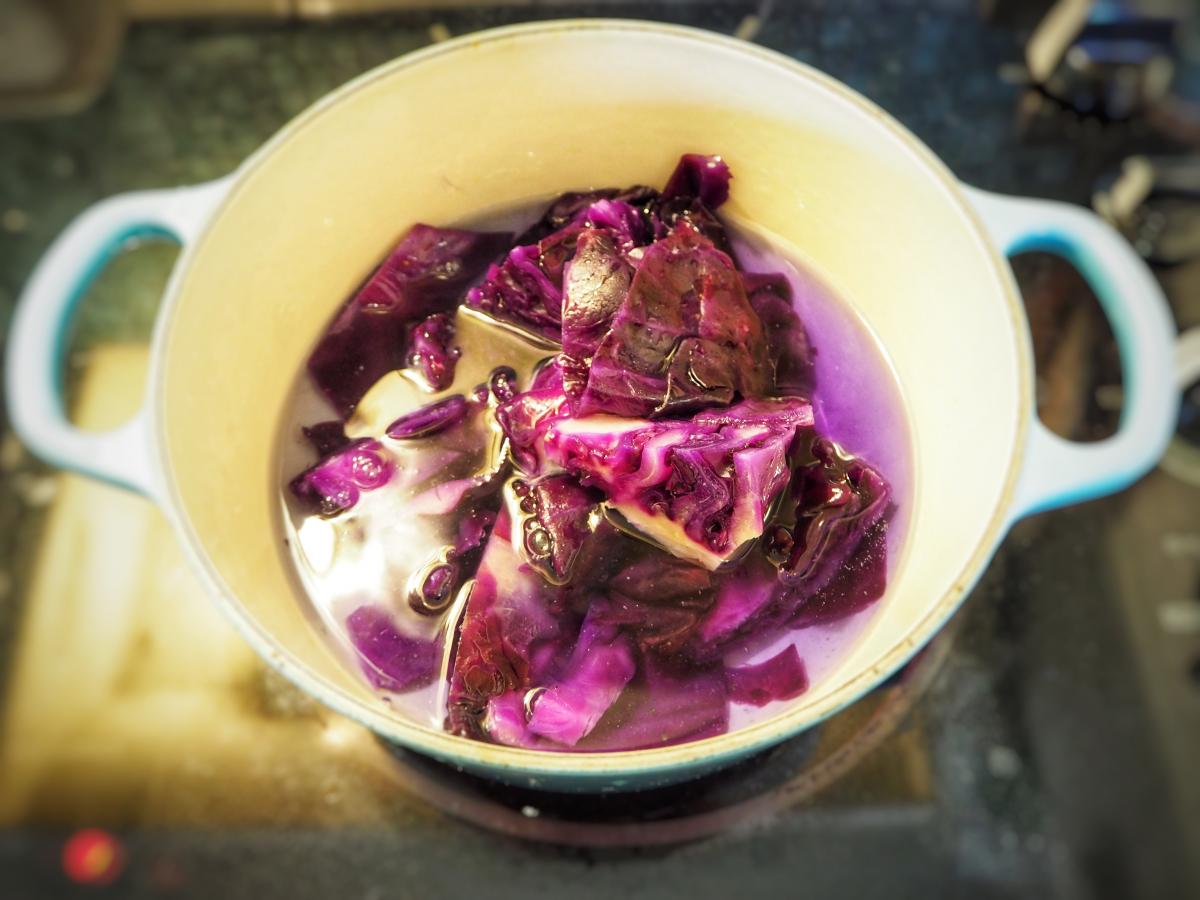 Purple Cabbage already beginning to color the water!
2. Boil for 5-10 minutes – squishing and mashing the scraps to help release more pigment.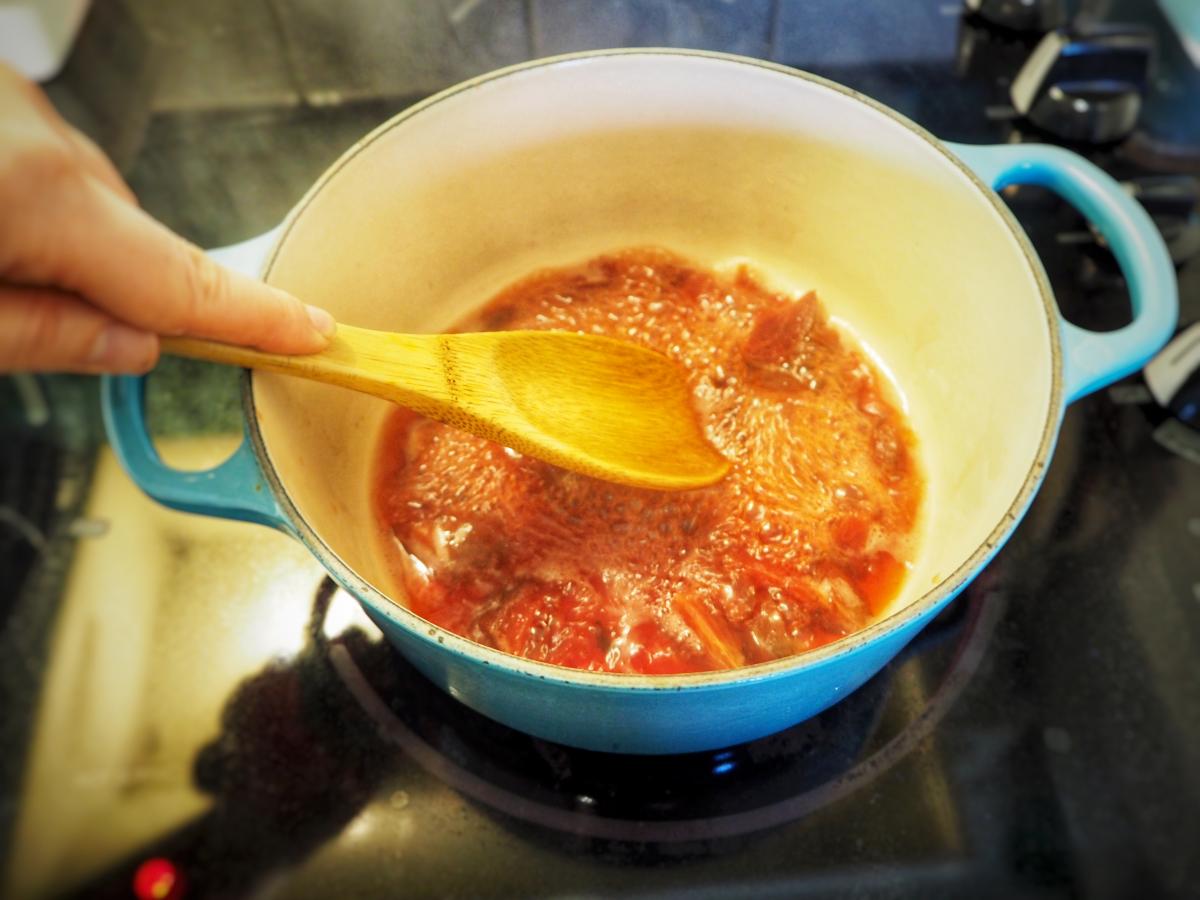 Beets being pulverized. It was cathartic.
3. Strain, and set aside in a dish to cool down.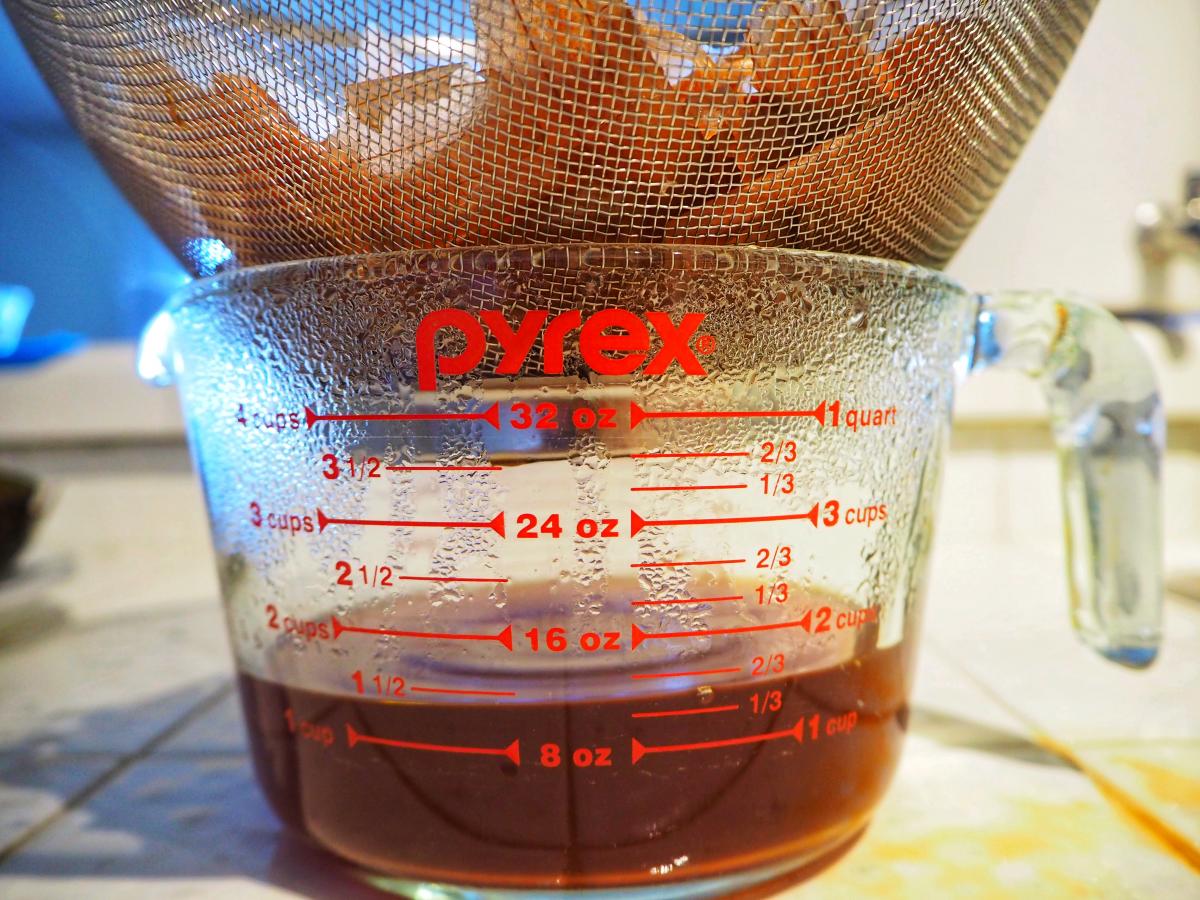 Yellow onion skins being drained!
Results
I tried 10 different kinds of veggies and came away with 12 different colors using the purple cabbage trick of adding baking soda and lemon juice to get different colors. Be sure to check out JJ's video about the science behind this here!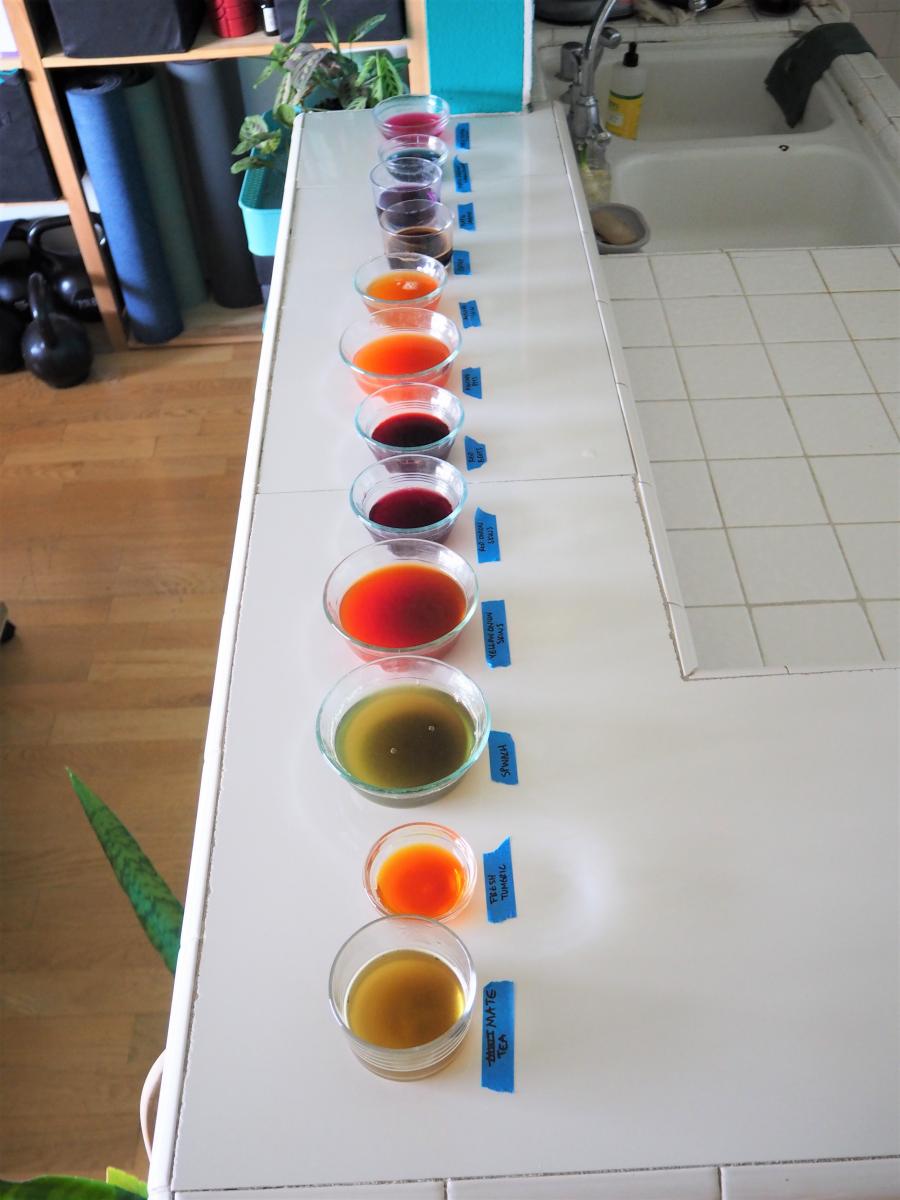 Fewer veggies would still have resulted in an excellent palette!
Many of the colors did not dry the same color as their liquid form. My results are below, pictured with a cotton ball dipped in the liquid to demonstrate the 'original' color.

---
A thought on storage.
Since there are no preservatives, I would not rely on these paints for long-term shelf-storage. Use right away, or store them in the fridge or freezer for future use. I poured mine into an egg carton to make a freezer palette!