Mess Free Finger Painting
Posted by Kidspace on August 28, 2020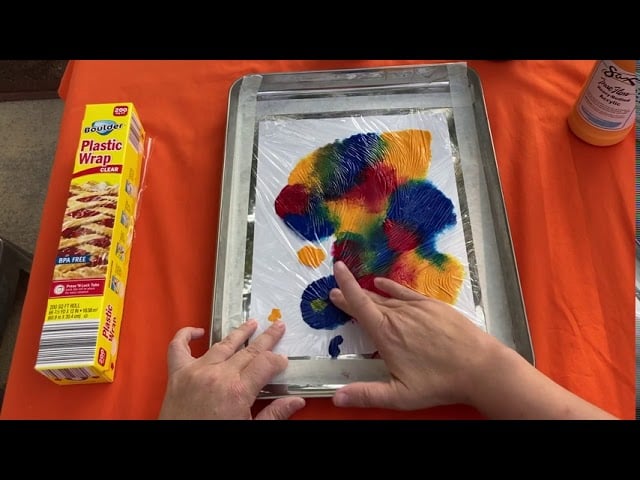 Here's an activity for kids who love to finger paint and parents who don't love cleaning up after the finger painting! The key to containing the mess can be found in almost every kitchen: plastic food wrap.
This is a fun activity for every age group from toddlers to adults:
Small motor development for toddlers
Color recognition
How primary colors combine to make secondary colors
Precise color planning and fine motor manipulation
If you find that the younger artist using the paints is a little more exuberant than the plastic food wrap can stand up to, it's easy to add extra layers without taking away from the experience.
---
Enjoy some active self-expression through freestyle (mostly) mess free finger painting or use the experience for a hands-on learning opportunity about primary and secondary colors with this printable activity sheet.