Make Some Noise
Posted by Kidspace on November 6, 2020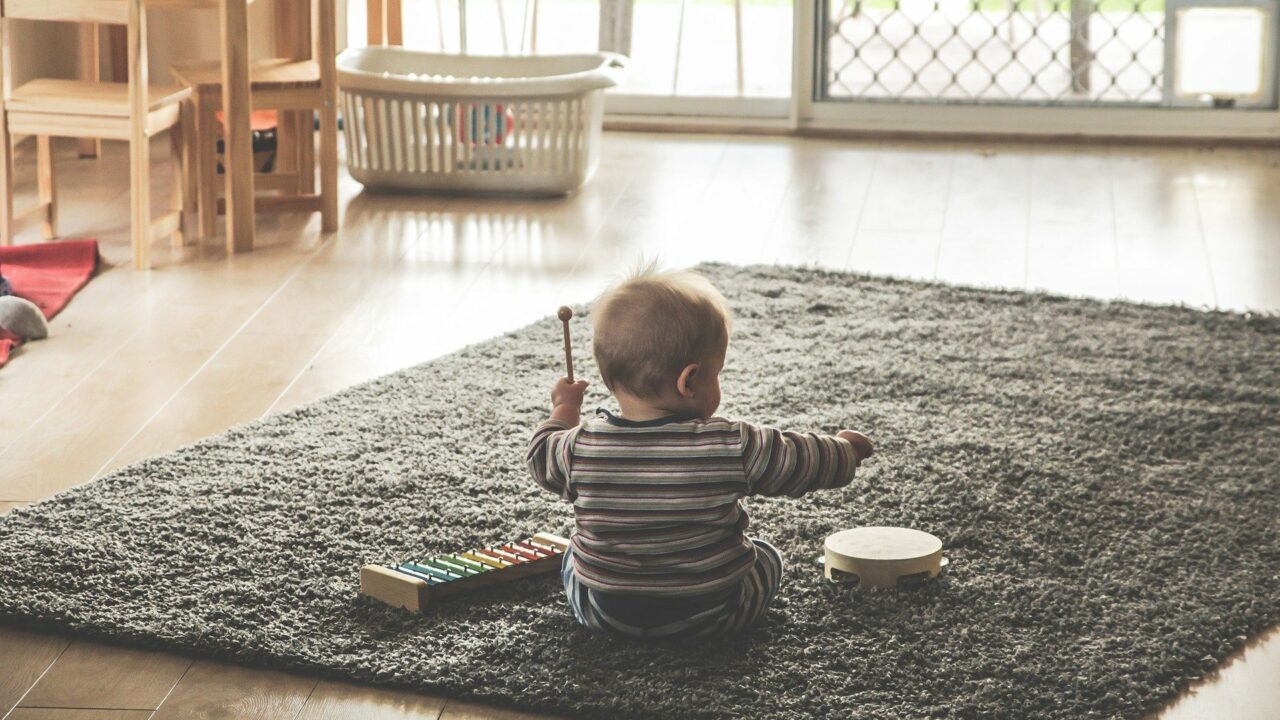 We'd like to take a moment to acknowledge stress.
We've been feeling it a lot lately, and maybe you have too. While stress is a normal part of our lives, and a natural way our brains, bodies, and heart respond to the world in times of pain, change, and even joy – sometimes, when we get stressed, it's easy to forget. So, we are here to remind ourselves, and anyone else that might need to hear it right now, that no matter its shape and size, stress is totally, one-hundred percent, unequivocally okay to feel.
Play relieves stress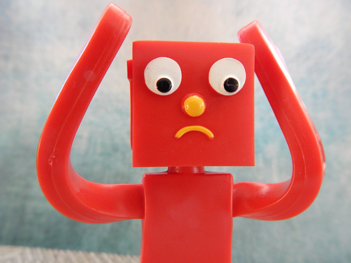 As a kid (and even as an adult!) it can be tricky to find healthy ways to process and cope with stress and anxiety. One great tool we can lean into is something our kids are naturals at – play.
Play has been associated with lower levels of cortisol and reduced toxic levels of stress. This is particularly true for high-energy play with big movements and play with a trusted adult. And for us grown-ups? There is evidence showing that playing with kids results in a decrease in our experiences of stress!
---
Are you ready to rock?
This week we've been embracing the playtime-honored tradition of heading to the kitchen to bang on pots and pans. Playing music is full of big body play (drumming is a full-body experience!) and a great way to express and explore feelings, and spend time creating and playing together. So grab some hearty instruments out of the cupboard and get ready to put on an unforgettable concert together!
If you have musical instruments for kids, we encourage you to use and integrate them with your pots and pans!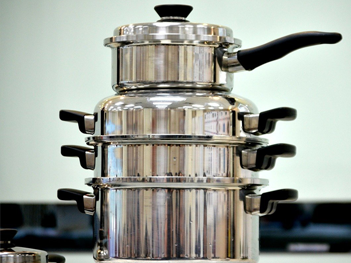 Supplies
Pots, pans, bowls and any other cool sounding kitchen ware to bang on
Wooden spoons and/or other utensils for drum sticks
Optional:

Headband
Spoon for microphone
---
Ways to Play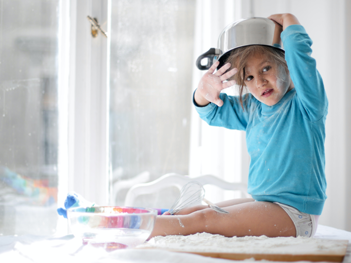 Host A Jam Sesh
Use pots and pans to practice copying and creating simple rhythms (check out this Vroom video for ideas!). For more advanced musicians, try more complicated beats and patterns, or following along with a song you all enjoy. Expand the symphony by using a variety of bowls, pans, and utensils to compare and combine sounds.
Turn It Up To 11
Add elements of movement and dance to put on a truly epic concert. High energy, physical play releases oxytocin and serotonin, and is shown to decreases stress, fatigue and depression. Physical activity is associated with decreases in depressive symptoms, and pretend play is positively related to coping and emotional regulation. So feel free to break out the flannel and truly embrace that muffin-tin solo.
I Gotta Feeling…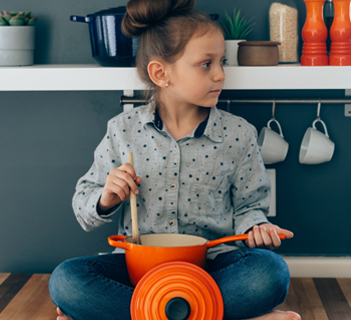 When kids learn how to name their feelings, they are more able to identify and communicate what they are experiencing. There is something universal about creating sound to express and move through feelings. During a jam sesh, ask what does it sound like to feel happy? What about sad, frustrated, or loved? What do their feelings sound like right now? This exercise's flexibility also allows for exploration of more complex experiences, like how feelings can sometimes change quickly, or even feel 'in between'. It is normal to shift from excited to scared in a few moments, or feel happy and sad at the same time!
---
Play on friends!
Taking breaks to embrace and make time for play is a healthy way for all of us to cope with stress. Whether it's as simple as the joys of taking pots and pans out of the drawer, using them to rock out and make some noise, or some entirely other kind of fun, play is a way for the whole family to explore and process big feelings.
---
Want a little more? Here are some great resources!
Stress Busting Activities for Young Children