Construction Paper Creations
Posted by Kidspace on September 2, 2020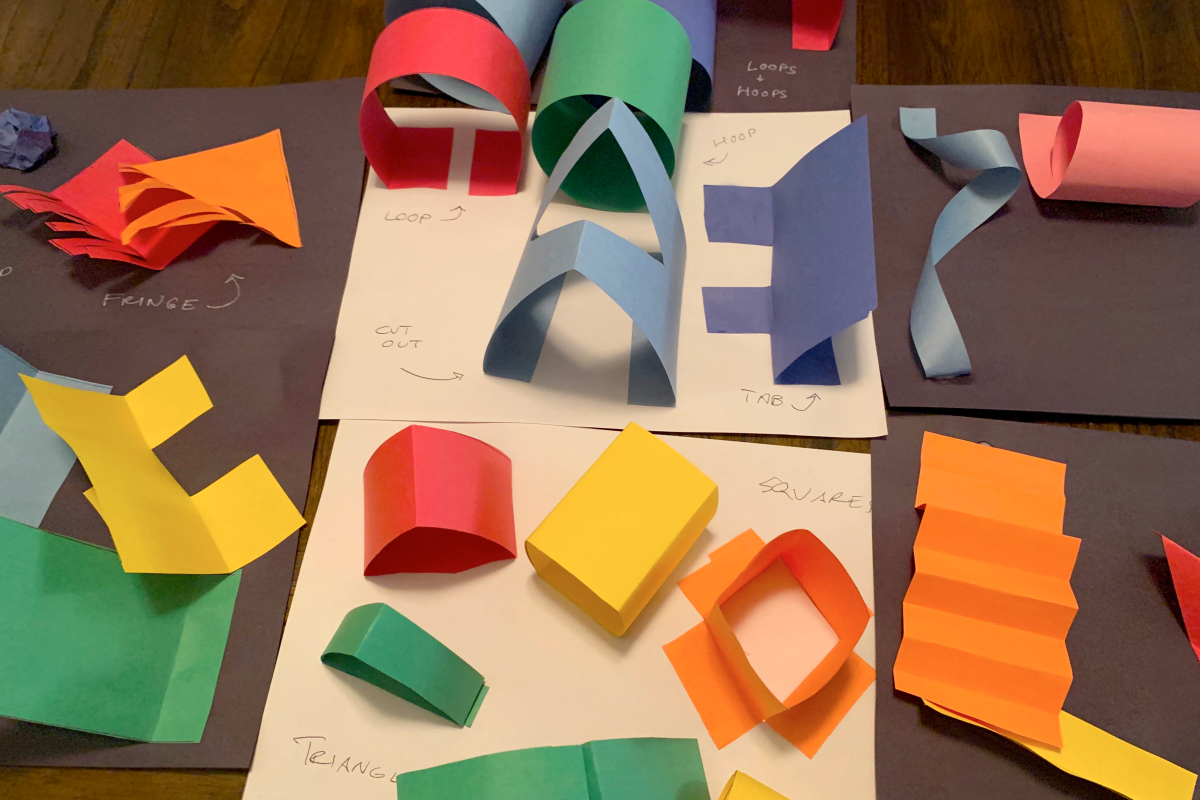 I love arts and craft supplies as much as anyone (maybe even more) from paints, to pens, modeling clay, and pipe cleaners. Sometimes all you need to get your creative juices flowing are a few simple materials. I will show you how to use construction paper to make into various textures, structures, and shapes. Once you learn some of these different paper techniques, you will be amazed at what you are inspired to create!
Some may get excited to turn their construction paper creations into a towering city or a topsy-turvy amusement park. Others might create beautiful decorations, pencil holders, boxes, or even things that move. There is so much you can make out of construction paper with different folds and twists. The possibilities and ideas are endless!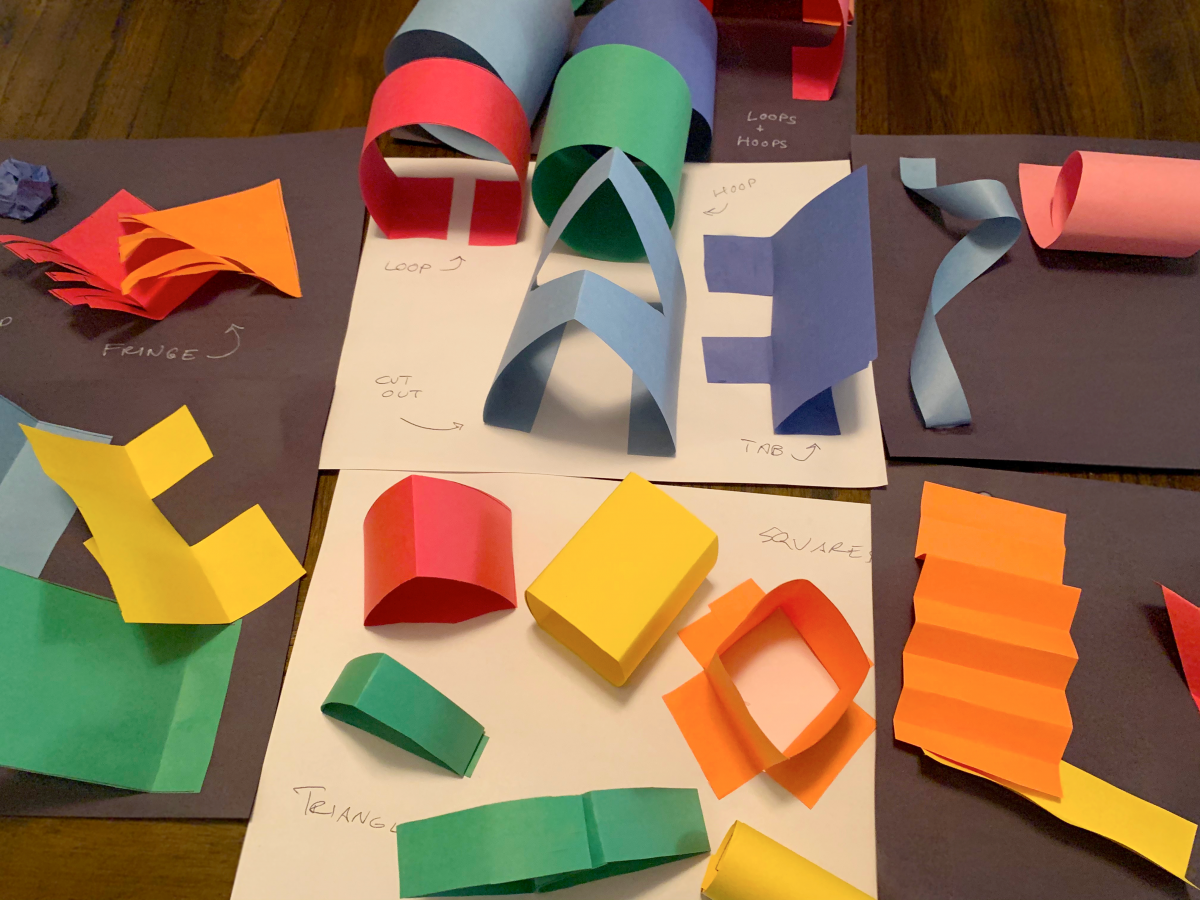 To get started, you will need:
A stack of construction paper
Scissors
Glue
Pen or Pencil
Ruler
A cylindrical container like a marker, bottle, or tube (optional) 
Prep
To make most of these different shapes and structures you will want to cut your construction paper into different sized squares and strips of paper. Here are some helpful sizes/shapes to prep:
2 inch wide strips
3 inch wide strips
4 inch wide strips
3 x 3 inch squares
4 x 4 inch squares
---
A good amount to start with would be to make 6-8 of each sized shape. If you find you really like using a particular size or shape, make more.
Once you have tried a few of these textures, shapes, and structures get creative and put them together! You will be amazed at all the different and unique projects you can make.
If your child needs a little more inspiration, try asking them some of these questions to help build up their creativity and boost up their projects:
What color papers would you like to use?
What does this paper loop (or other shape) make you think of?
How would you add this box (or other shape) to your creation?
What are some things we can make with these paper cut outs?
What could you add to make your sculpture more secure?
How could you make a window?
Can you use any of these construction paper shapes to make an animal?
If we use these shapes to make a city, what are some buildings and structures you could make out of your construction paper shapes?
How might you use your scrap papers?
---
Textures
Discover some of the different textures you can create out of construction paper and see how to make folds, twists, curls, and fringe.
---
3-D Shapes
Explore how to make construction paper into 3-D shapes like loops, hoops, cut outs, and tabs.
---
3-D Structures
This video features 3-D structures like squares, tubes, and other shapes you can make out of construction paper!