Explore Our Programs
Kidspace offers a variety of programs for teachers, families, and community groups. We design playful learning experiences that engage a child's brain, body, and heart with gross motor play, imaginative storytelling, creative projects, and investigative discoveries across a range of developmental levels and interests.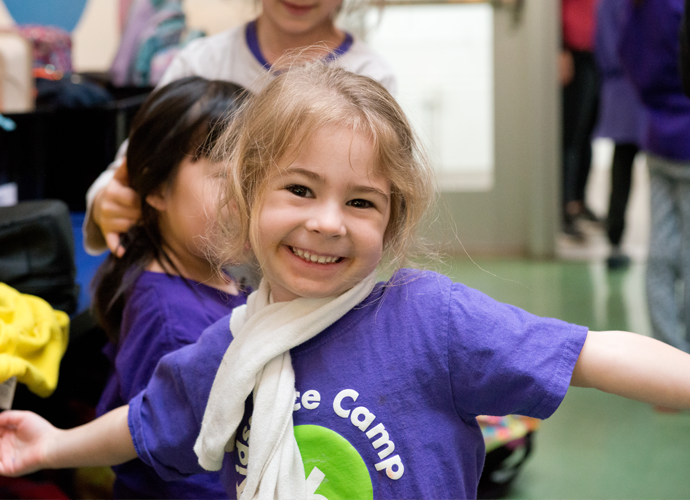 Camps
The Kidspace Camp experience provides opportunities to create, laugh, and explore in a safe and welcoming place where kids can be kids. We believe all kids are curious explorers, engaged learners, creative and critical thinkers, thoughtful individuals, and kind friends. We offer a wide range of camp themes designed to encourage budding nature lovers, activate creative minds, inspire space enthusiasts, and more!
Learn More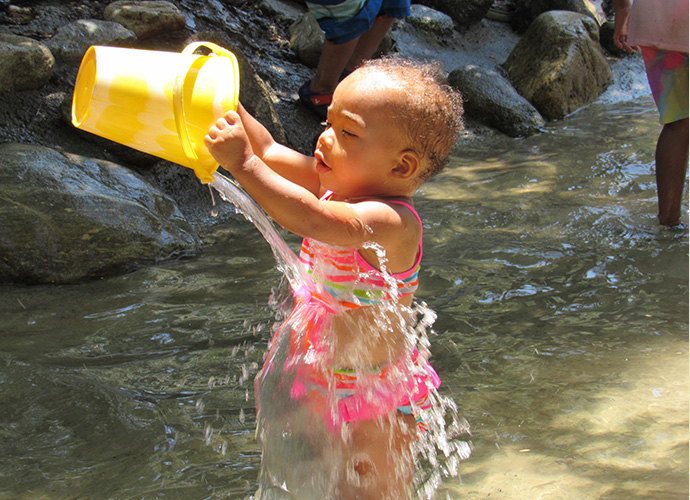 Toddlers
Our toddler classes feature an array of age-appropriate activities designed to build social-emotional, language, and cognitive skills for our littlest learners. We provide a safe environment for hands-on explorations where everyone can play, learn, and discover together. Parents and caregivers are an essential part of the fun, helping support their children as they develop pattern recognition through music and movement, explore creativity through art and sensory play, and enhance their language skills with new vocabulary.
Learn More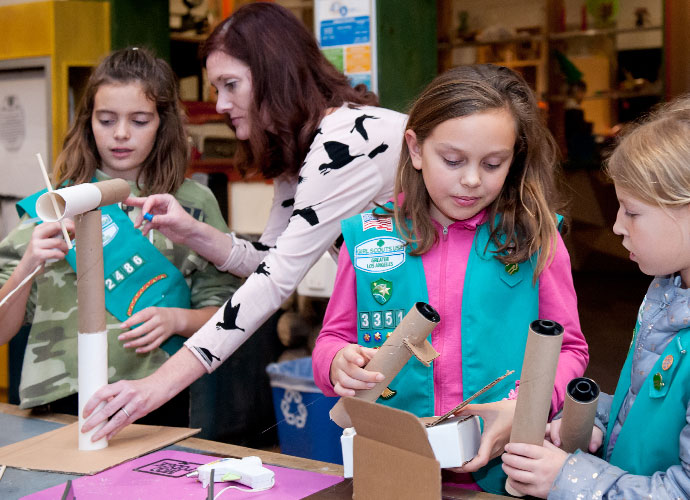 Girl Scouts
Join our popular Girl Scout Badge events for Daisy, Brownie, and Junior Girl Scouts. You'll receive tools and guidance from our Kidspace team to earn your badge, meet scouts from other troops, and make new friends. The program is open to both individual Girl Scouts and troops.
Learn More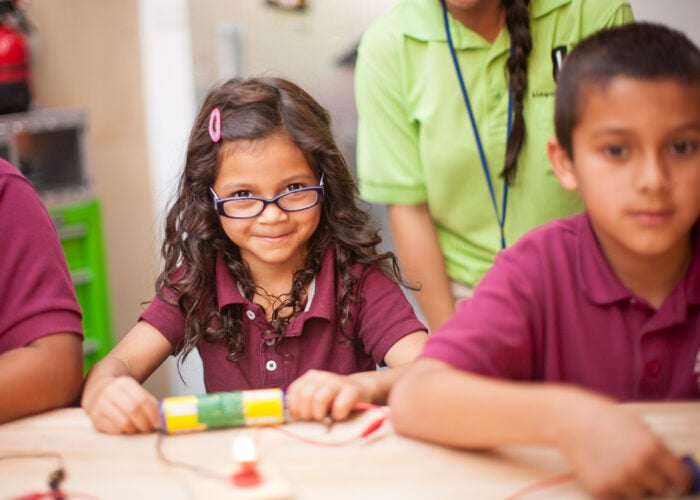 Schools
Register your K–2nd grade class for an exciting day of playful learning at Kidspace. You can sign up for Kidspace on the Road and digital classes as well. Choose the program that suits your class.
Learn More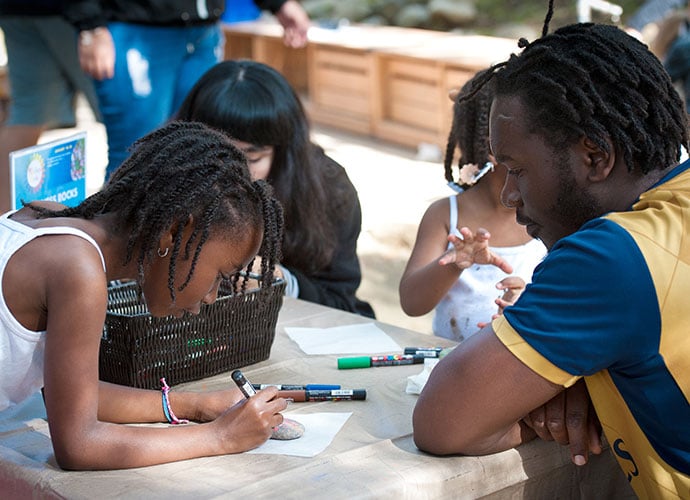 Special Events
You won't want to miss our seasonal celebrations, from our spring Butterfly Celebration to Winter Frolic. We feature dozens of music, art, and special events throughout the year.