Spring Camp 2023
Join us for Spring Camp 2023 from April 3–7 for ages 5–8 years old. Spring Camp is five full days at Kidspace, Monday through Friday, from 8:45 am to 3:00 pm. All camps feature indoor and outdoor activities; project supplies and a camper t-shirt are included.

Spring Camp is currently full.
Spring Camp 2023
$575 per camper per week | $550 for members
Ages 5–8.
Spring Camp currently full.
–>
How Does My Garden Grow?
Explore the world of soil, plants, and the worms, bugs, and other creatures who love them.
Dig in and unearth the mysteries of the garden! Discover what it takes for plants to grow. From dissecting fruits and flowers to uncovering the secret life of bugs—we'll be getting our hands dirty and growing our gardening prowess with activities such as:
Plant Probe—What exactly are vegetables and fruits? Roots, stems, leaves, and flowers – you might be surprised at what parts of a plant we eat!
Delightful Decomposers—Uncover the world of worms and sow bugs that transform our food into compost to make soil for plants to grow.
Pollinator Power—What's all the buzz about bees and butterflies? Learn how these superheroes play their part in helping gardens grow.
Vegetation Station—Plant your own vegetables to care for throughout the week. Take them home or leave them in the Kidspace garden to grow.
Budding gardeners will dig it!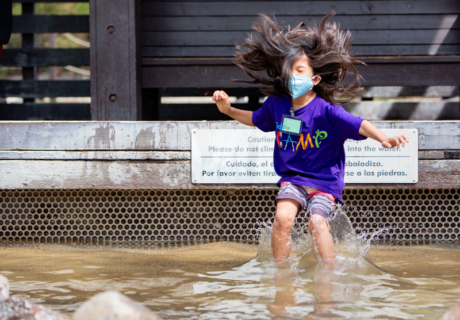 Details
Kidspace Camp is for children ages 5 to 8.
Camp activities will be indoors and outdoors.
Masks are strongly encouraged indoors for campers and required for staff.
For everyone's safety, food will not be provided. Campers will need to bring their own snacks and lunch. Kidspace is a nut-free facility.
A signed registration form is required before purchase to secure a spot in camp.
Please review our camp policies and code of conduct before purchasing.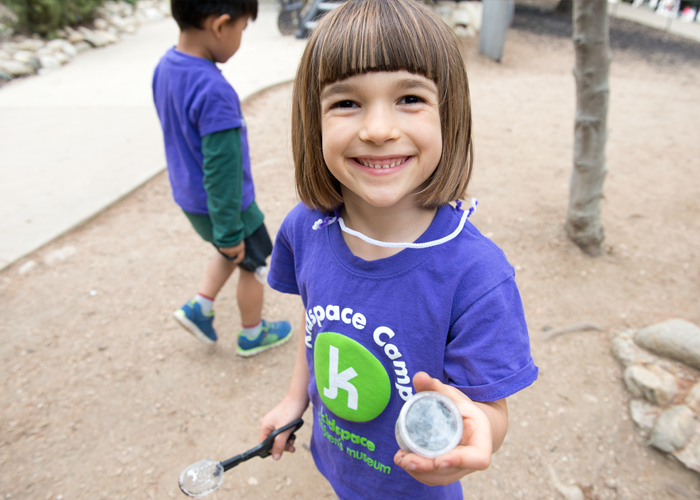 Camp Philosophy
Kidspace Camps invite children to create, laugh, learn, and explore in a safe and welcoming place where kids can be kids. We believe all children are curious explorers, engaged learners, creative and critical thinkers, thoughtful individuals, and kind friends. We offer a wide range of camp themes designed to encourage budding nature lovers, activate creative minds, inspire space enthusiasts, and more!