Summer Is Here!
Join us all summer long for Kidspace Campout, our celebration of the best of summer, nature, and exploration, right here in Pasadena, and sized just right for kids and families to share. It's the most iconic moments of summer, camping out, and road trips, all done the Kidspace way.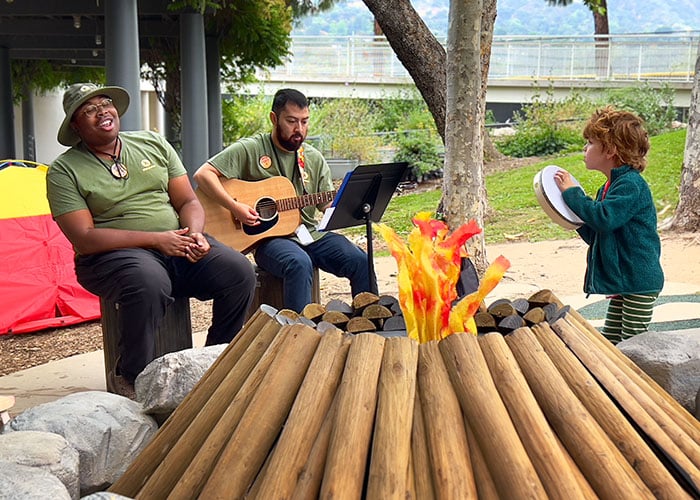 Gather 'round
Join us around our fanciful "campfire" in Stone Hollow Amphitheater to "roast marshmallows," or tell stories, and get creative. A few times every day, we'll gather together for music, activities, and rousing rounds of campfire songs. Play along, get a little silly, and make unforgettable summer memories.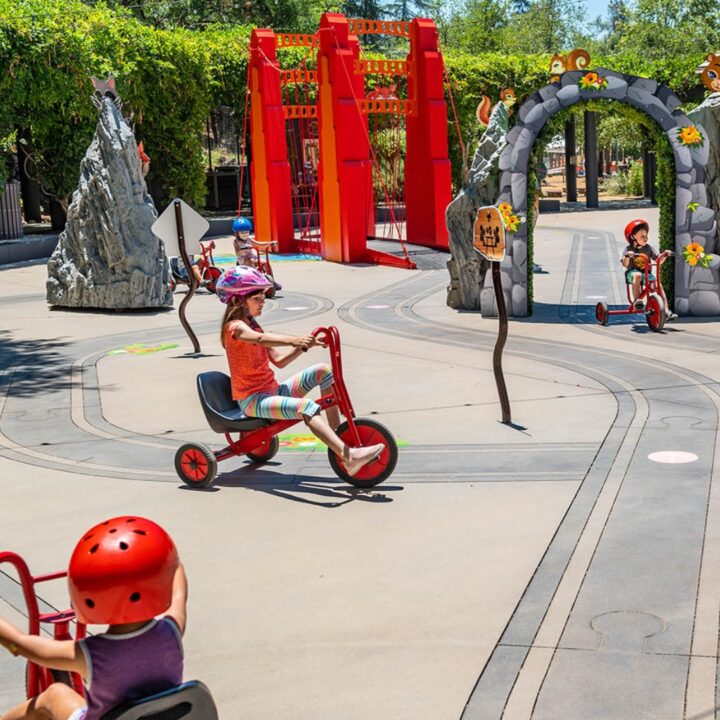 Road trip!
Head out on the highway as you navigate your trike over the "Golden Gate Bridge" and through a tunnel on your way to adventure.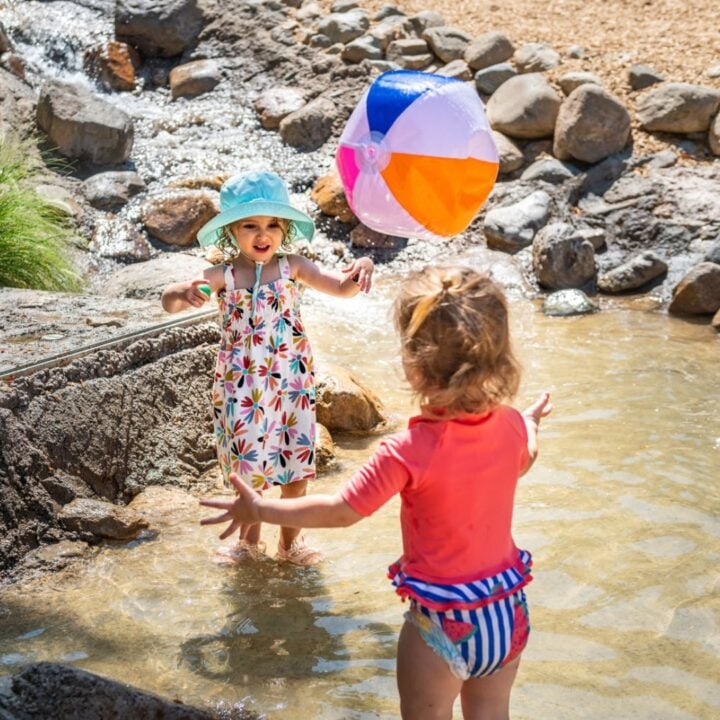 Splash and play
Enjoy the summer sun as your climb and splash your way through the Arroyo Adventure. Don't forget your water shoes!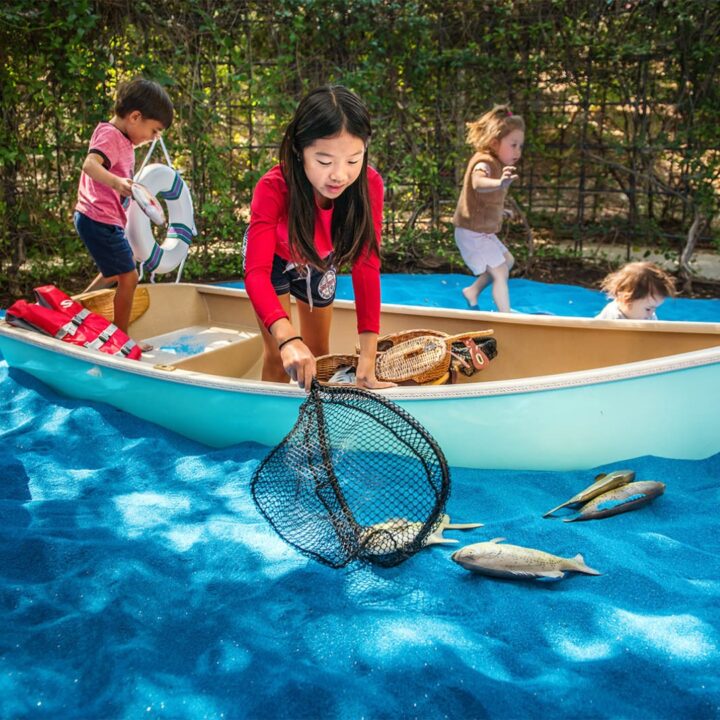 Gone fishin'
Put on your life vest, grab a net, and go "fishing" in Winding Willow Lake, our blue-sand play area with a real boat (and whimsical toy fish).