Take a Spin
Climb inside Los Trompos (The Spinning Tops) for a bright, colorful, whirling ride or work together to get them spinning for new friends. Our new Los Trompos installation is art that's just made for play, and it's premiering in Los Angeles only at Kidspace.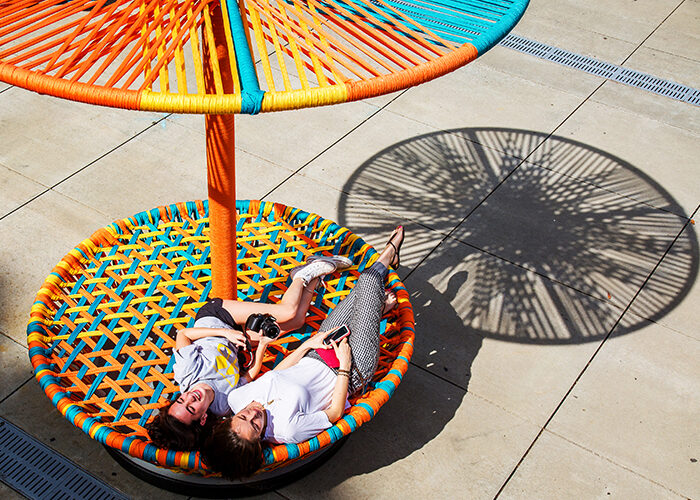 It's twirl time
Climb inside for a whirl or work together to get everyone spinning. Los Trompos is inspired by the shapes and movement of classic toy tops and crafted in part by fabric woven in a traditional style by Mexican artisans. This spring, dress up in vivid butterfly costumes and flutter around Los Trompos and our blossoming pollinator gardens.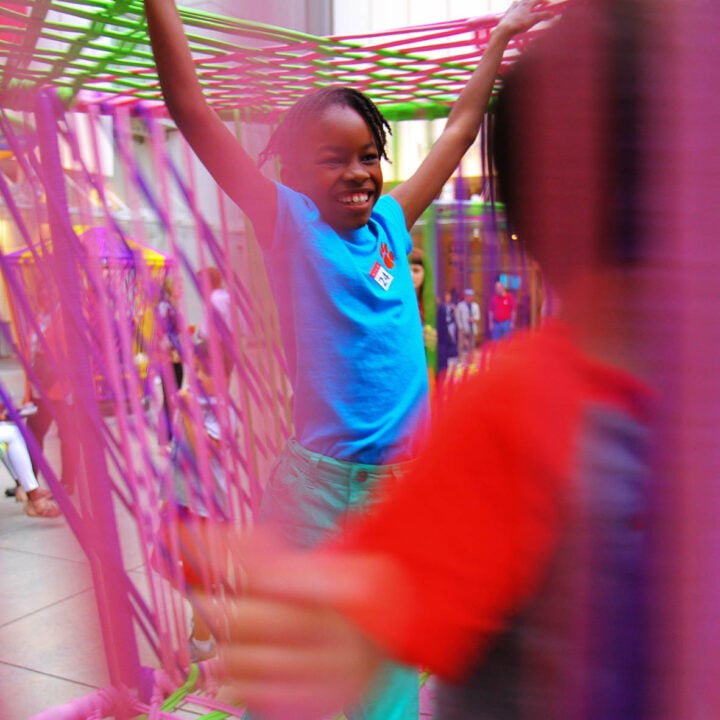 Vibrant and alive
Los Trompos is inspired by spinning tops, traditionally woven in bright colors and made for movement.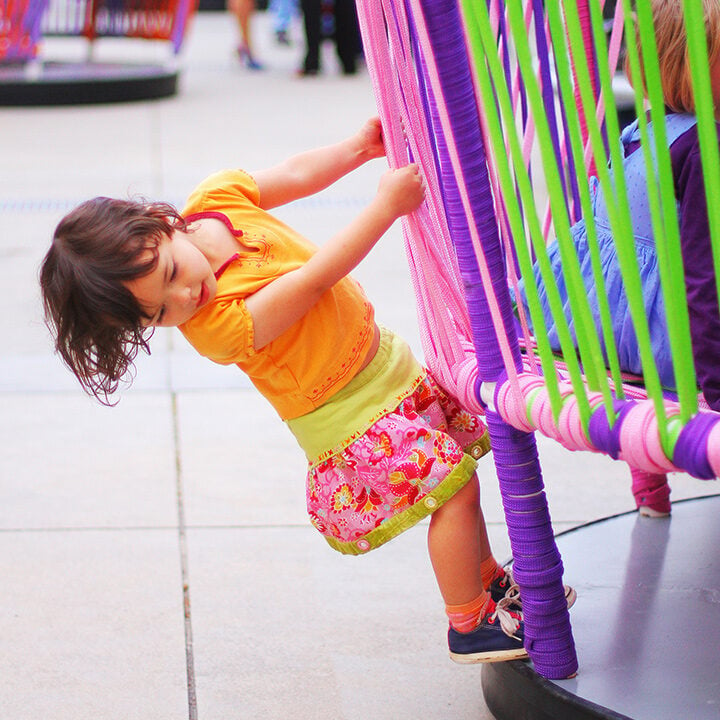 Challenge little ones
As children push and climb into Los Trompos they're developing balance, coordination, and physical strength.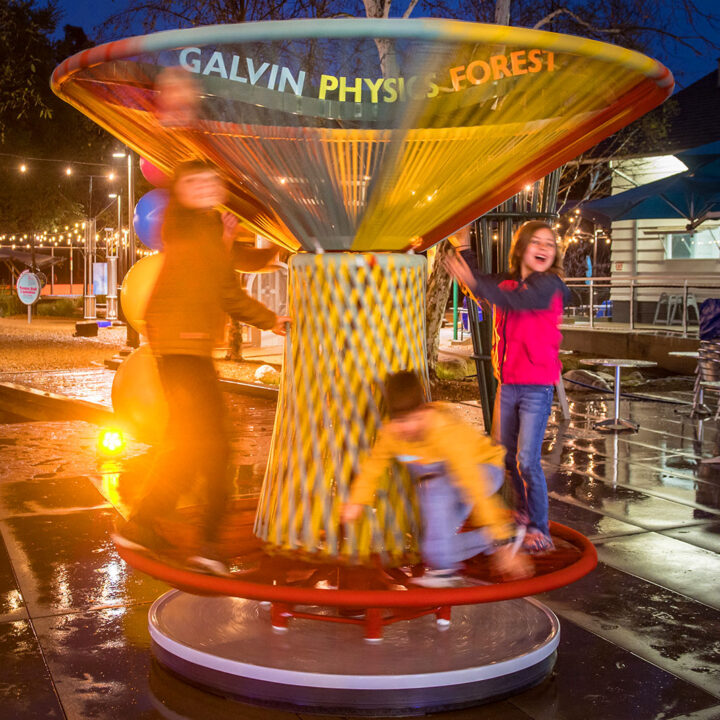 Play together
Working as a group to set Los Trompos in motion builds valuable skills in cooperation and collaboration.
About the artists
Los Trompos is designed by contemporary Mexican designers Héctor Esrawe and Ignacio Cadena and produced by local artisans in Mexico City. Esrawe is an award-winning industrial design- er as well as a celebrated furniture, interior and product designer. Inspired by traditional Latin American design, architecture and folk art, Esrawe's works are playful, sometimes humorous, and organic. Cadena's collaborative designs explore the boundaries between art and science. His work is a result of collaborations and explorations in different fields, including installation, painting, sculpture, and industrial design.
Los Trompos installation designed by Esrawe + Cadena, first commissioned by the High Museum of Art, Atlanta.
Photography by Esrawe+Cadena, Jonathan Hillyer, Abel Klainbaum, Kidspace