Butterfly Season
March 12, 2022

-

May 30, 2022

Included with general admission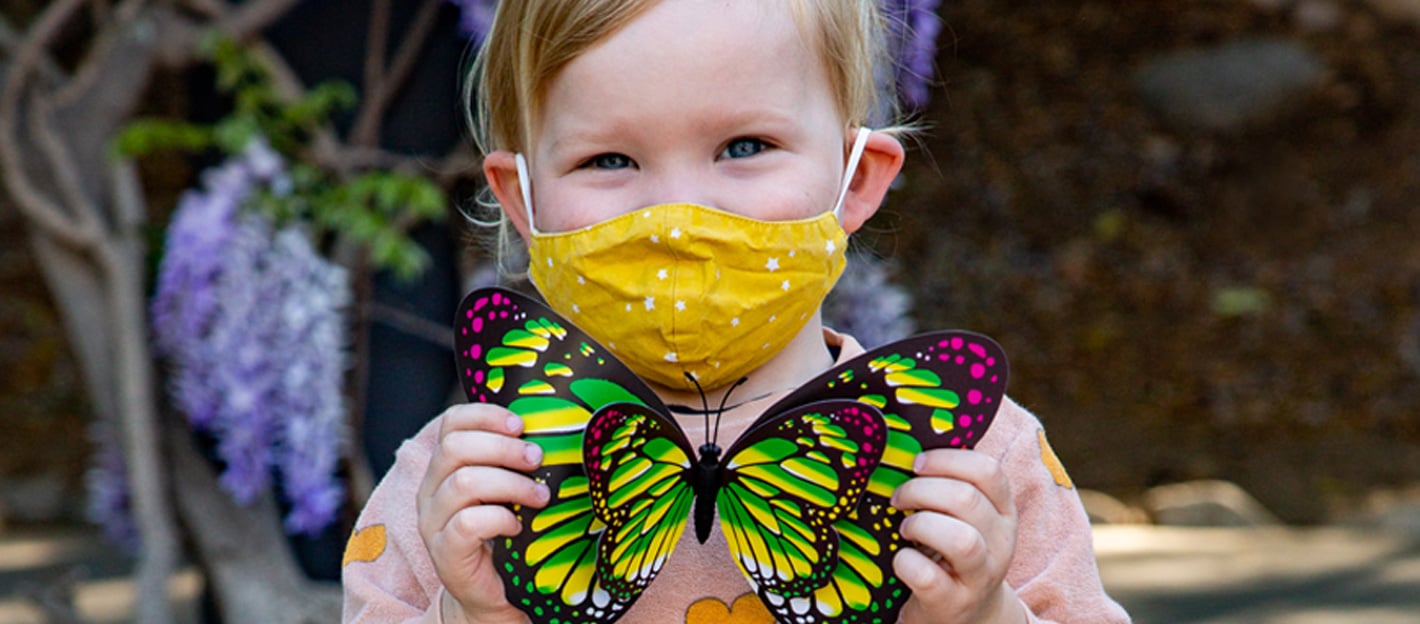 The Western monarch butterflies are returning to Southern California, and that's cause for celebration at Kidspace's annual Butterfly Season, running March 11 through May 31.
Only one year ago, researchers sounded alarms about the vanishing monarch after recording a record low population of wintering butterflies in California. This year, scientists report that the monarch is poised for a comeback, and Kidspace is celebrating with hands-on art and science activities for budding naturalists.
Butterfly Season highlights include:
Pollinator takeover in Nature Exchange. View live butterflies and honeybees, learn about the butterfly life cycle, and celebrate the role of pollinators in a healthy ecosystem.
Bug safaris. Kidspace will provide the magnifying glass and some expert tips; you bring your curiosity and keen creature-spotting skills and join in our search for eggs, caterpillars, and adult insects around campus.
Create a caterpillar. What kind of fuzzy caterpillar would you like to create? Shape your creature out of clay, and then add seeds to sprout a fuzzy fellow of your own to take home
Flower showers. You can support pollinators such as butterflies by growing plants that attract and feed them. Grab a watering can and learn about what plants butterflies and other pollinators rely on while helping the flowers grow.
Fantasy flutter-by play. Dress up like a butterfly, sit in a "chrysalis," and take your picture with a beautiful set of monarch wings.
Live caterpillar adoptions. They're back! A living science project the whole family (or classroom) will enjoy; raising and releasing native Painted Lady butterflies. The whole process takes about two weeks from tiny caterpillar through metamorphosis to lovely butterfly, ready to release into nature. Caterpillar adoptions are available onsite through the Kidspace store or online at store.kidspacemuseum.org. All caterpillars must be picked up in person at the museum. Caterpillars start at just $6 for one, and care instructions are available online.