Pasadena Conservatory of Music at Kidspace!
Posted by Kidspace on July 18, 2019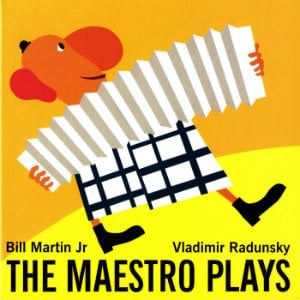 We had a chance to speak with Rachael Dourdrick from the Pasadena Conservatory of Music. Talking about her love of music, the programs that the Pasadena Conservatory of music offers and the program they shared with us on Free Family Night in July.
Can you tell us a little about yourself and your role at the Pasadena Conservatory of Music?
My name is Rachael Doudrick, and I wear a few different hats at Pasadena Conservatory of Music (PCM). I'm the department chair for our Young Musicians program, which enrolls students from 8 months to 10 years old. I also head the Adult Studies department which has students as old as 89 years old! I teach in both departments.
Happily, I am also in charge of the Outreach department, which is what brings us to a partnership with Kidspace. I am delighted that we can bring "The Maestro Plays", a concert for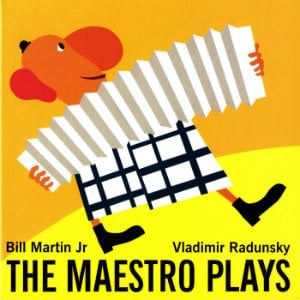 young audiences, to Free Family Night. The teachers at PCM specialize in making musical connections with students and audiences of all ages and all levels of sophistication, and this concert is a part of that.
What sparked your passion for music?
I'm the daughter of teachers, and part of a very musical family. It is not exaggerating to say that I had chosen my career in music education by the time I was seven years old!
When people ask me, "What instruments do you play?" I always answer, "All of them—but only well enough to impress a 6 year old." My passion is in sharing music with others and in learning new things.
In addition to teaching a Pasadena Conservatory of Music, I am also a student at PCM. I take voice lessons in the Vocal Arts department. Even though I sing every day, is just thrilling to learn to sing in a new way through my voice studies! I always say that, as a musician, I am not a "late bloomer", I am an "EVER-bloomer"!
The Pasadena Conservatory of Music has many great partnerships around Pasadena. Young Musicians at Jefferson Elementary and the Pasadena Showcase House Music Mobile are just two of these great programs. What would you say are your favorite things about these programs?
PCM "adopted" our neighborhood school, Jefferson Elementary, in 2002. For the last 17 years, we have provided weekly music classes to every student at that school, from Pre-Kindergarten to fifth grade. My favorite part of the music program at Jefferson is just that—music is for EVERYBODY! When children have the opportunity to make music together in school, their social-emotional learning is supported. Music class is an ideal environment for kids to succeed in the four C's of 21st century learning: cooperation, critical thinking, creativity, and communication.
The Music Mobile™, which is provided in partnership with Pasadena Showcase House for the Arts, is a travelling program which visits third graders at public schools in Pasadena and the San Gabriel Valley. A teacher from Pasadena Conservatory of Music a van full of orchestral instruments visit each school for a multi-media presentation about instruments and sound followed by hands-on experiences with all the families of the orchestra. It's exciting to watch kids experience playing a real instrument for the first time, and to hear them making plans to learn music in the future.
The performance you brought to Kidspace on Free Family Night is based on the book The Maestro Plays. What about the book inspired the creation of this piece?
Pasadena Conservatory of Music Young Musicians teachers LOVE to match up great children's literature with great works of music! It's a regular feature in our weekly classes. So, we're always on the lookout for books that spark our musical imaginations.
The Maestro Plays by Bill Martin, Jr. and Vladimir Radunsky, has both amazing illustrations and interesting language. The performers were inspired by the words and pictures together to choose music which would complement the story in the book. The music speaks to the book and the book inspired the music!
The performance includes a brass trio. Why was a brass trio chosen to accompany this book? What is a brass trio and can you tell us about the instruments we heard on Free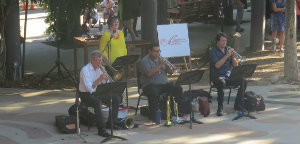 Family Night.
A "brass trio" is a very versatile ensemble! It could be almost any combination of brass instruments: French horn, trumpet, trombone, baritone horn, or tuba. You can pick any three, but the key is to make sure that you have a pleasing variety of timbres, or unique voices.
The concert at Kidspace featured a trombone and two trumpets. Brass trios can also play almost any music ever written and make it sound great! You'll hear jazz, pop, classical, baroque, salsa, ragtime…
Who are the performers we saw on Free Family Night.
The performers were:
Erick Jovel, trumpet—PCM teacher
Erick is second trumpet with the Los Angeles Chamber Orchestra, and has performed with the Los Angeles Philharmonic, San Diego Symphony, Malaysia Philharmonic, Long Beach Symphony, Pacific Opera Project, and many others. Erick is currently pursuing his Doctoral of Musical Arts at USC's Thornton School of Music, and serves as Professor of Trumpet at Loyola Marymount University. He is also a Trumpet Teaching Artist for Youth Orchestra Los Angeles (YOLA)/Harmony Project at the EXPO Center.
Sean Billings, trumpet
Sean Billings was born on planet Earth where he currently resides part-time. He attended Cal State University of Fullerton where he studied with Wayne Bergeron. He has also studied privately with Don Green and David Washburn. Today Sean is an active player in the Los Angeles freelance scene where he works in a variety of musical settings. He is currently keeping his schedule full with with performances and recordings with the Brian Setzer Orchestra, Simple Compounds, Greg Adams' East Bay Soul, Orchestra Tabaco y Ron, and the Ron King Big Band. Sean is also a recording artist for ALLCITY Recordings and serves as a staff composer/arranger and performer for the label's many projects.
Toby Holmes, trombone—PCM teacher
Toby Holmes received his bachelor of music degree from the Eastman School of Music and his master of fine arts degree from the California Institute of the Arts. He has performed with the Los Angeles Philharmonic, The Long Beach Symphony, Santa Barbara Symphony, Hollywood Bowl Orchestra, California Philharmonic, Pasadena Pops, California EAR Unit, the Green Umbrella Series, Frank Zappa, and the Disneyland Band. Mr. Holmes performs music of many styles, including jazz, pop, commercial, theatre, and chamber orchestra.
Rachael Doudrick, narrator—PCM teacher
Rachael Doudrick has been creating music, drama, and fine arts experiences for children since a young age. She received her bachelor's degree in music education from Gustavus Adolphus College in St. Peter, MN, and a master's in music education from the University of St. Thomas in St. Paul, MN. Rachael holds certifications in Orff Schulwerk from the Orff Institut in Salzburg, Austria and from California State University Los Angeles. As a music curriculum specialist, she especially enjoys creating music lessons which feature ensemb
le playing and playful interactions between adults and children.
Thank you Rachel and the Pasadena Conservatory of Music for sharing your talents with us!
On Free Family Night Kidspace Children's museum is free to the public from 4:00pm to 8:00pm the first Tuesday of the month (excluding September).
This Free Family Night in August 6th is all about discovering the art of food. Our presenter for Free Family Night August is a balloon artist who specializes in making balloon art of food. She's going to talk about her creations, do a demonstration, and have large balloon art pieces you can take a picture with! Join us for themed activities around the museum from 4:30pm to 7:30pm.