Superheroes! Cape Workshop
July 29, 11:00 am

-

3:00 pm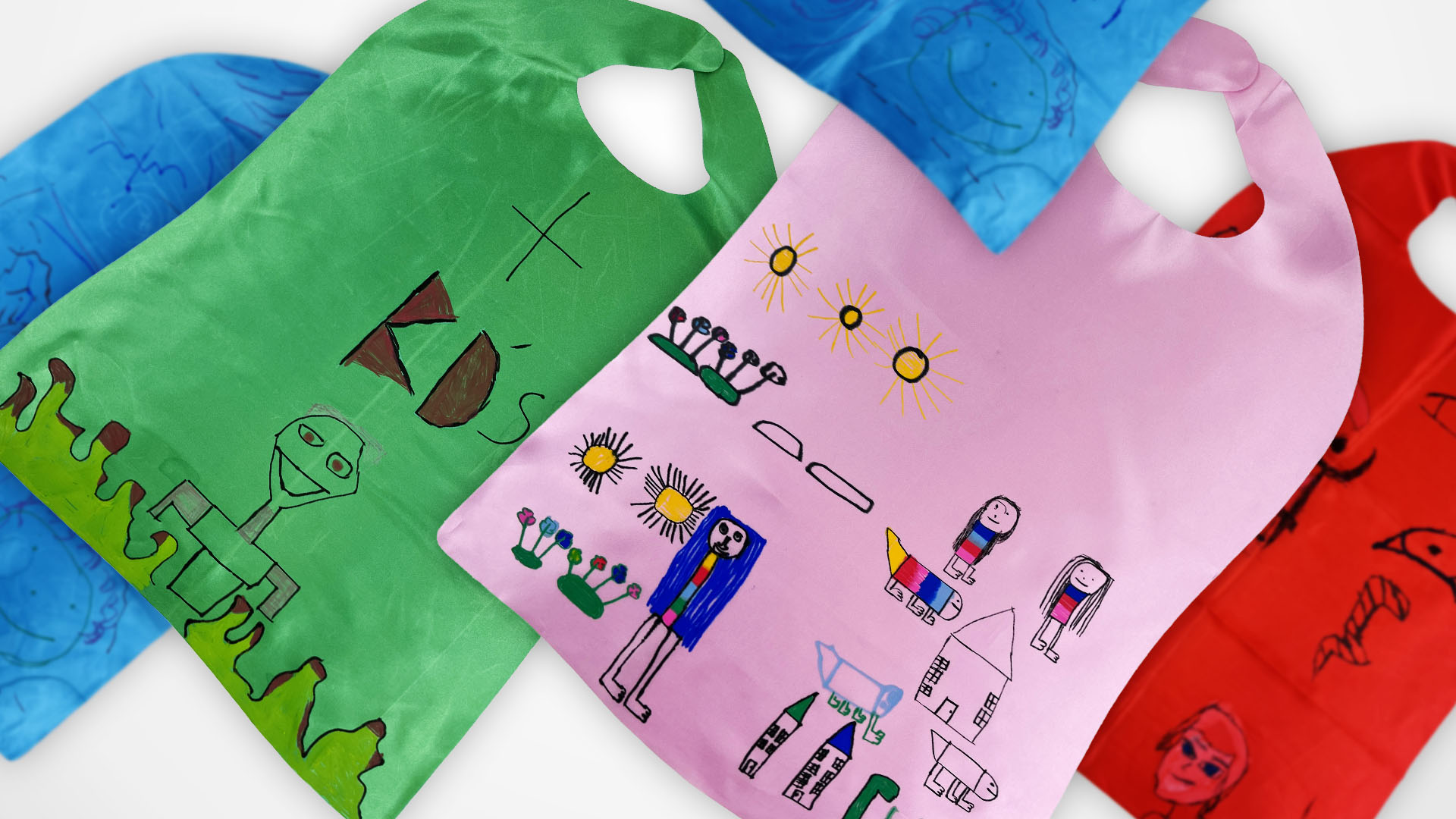 Cape Creating Time in the Campout Craft Cabin!
Kidspace is proud to host this unique superhero-themed cape creation workshop, developed and led by artists from Tierra del Sol.
Unleash your inner hero with this fun, empowering project that will transform your secret identity into a super identity. Artists from Tierra del Sol will help you design a unique superhero emblem and explore what it means to be a hero! Participants will be provided a blank cape textile or a mask to design, decorate, and take home. The workshop will teach several ways to decorate a costume that reflects our unique powers and personalities. Join us as we celebrate ourselves as the ultimate superheroes!
"I'm excited and very happy to help kids make their own superhero capes! My superpower is to be a Superhero of Friendship and make new friends!"
—Samantha Roman
Kidspace celebrates the Tierra del Sol Foundation and its mission to champion inclusion and value for people with disabilities through creative pathways to employment, education, and the arts. Through our collaboration with Tierra graduates, we have strengthened our belief that everyone who contributes effort, stories, language, and commitment to doing their best for families, friends, and communities is a superhero! Kidspace invites you to get to know these heroes and activate the champion within us by sharing in the transformative power of art and community.
July 29 and August 12, from 11:00 am to 3:00 pm.
Free with Kidspace admission
Get Tickets
---