Sssensational Sssnakes
September 17, 2021

-

March 6, 2022

Included with general admission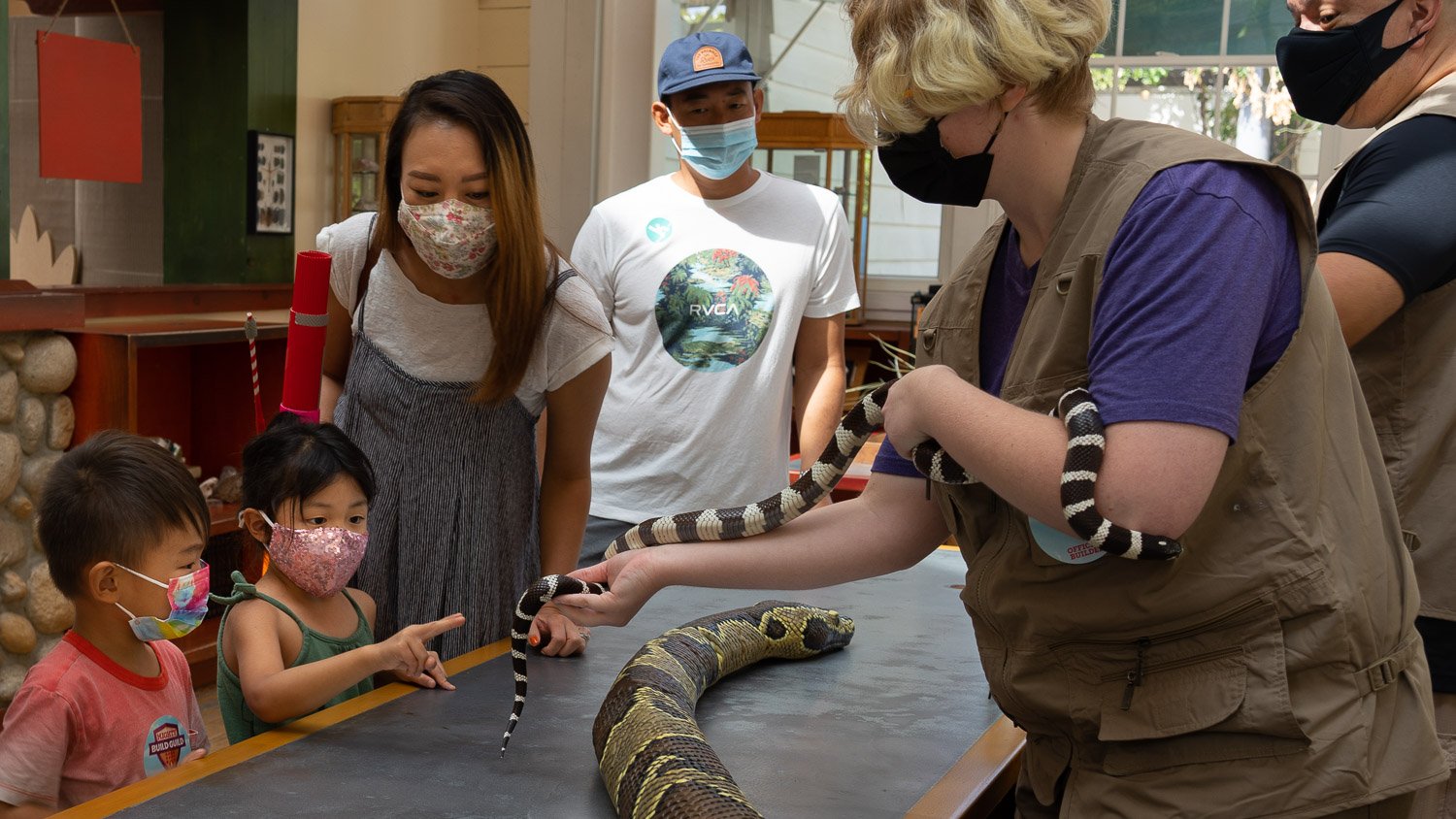 Get ready to shed your old ideas about snakes! Our new hands-on educational exhibit will give you a fresh appreciation for these wonderfully adapted animals. Come meet Keys, Milky Way, Goober, Disco, and Legolas, our reptile ambassadors, and play with some of their "imaginary friends".
Live reptile encounters daily!
---
Every Kidspace general admission ticket includes Sssensational Sssnakes.
Get Tickets
---
In order to allow for social distancing and protect the safety of visitors and staff, availability of indoor spaces is subject to capacity. Some exhibits, including indoor climbing towers, remain off exhibit in compliance with health and safety guidelines.
Related Events